Q&A with Howard Place
The theology teacher usually found in his art filled room, room 116, describes why he chose teaching at De Smet over a higher paying job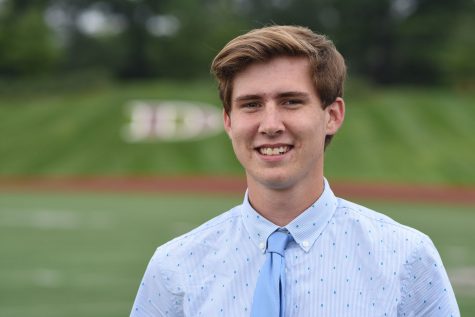 More stories from Brennan Dolnick
Why didn't you accept a job with Federal Bureau of Property Administration (FBPA) when offered?
"I was attracted to all the things that came with it (the money, fast cars, and big houses). But what I ended up realizing is although these people made a ton of money in reality at work they were miserable. I didn't want to waste my life away for a paycheck."
What first got you into economics?
"In high school, my teacher told me that she thought I had a future in economics. I was really excited about the idea because not only was I good at it, but it was the third highest paying major."
"I decided to study it in college as well as getting internships for both World Wide Technologies and the Federal Bureau of Property Administration."
What has kept you teaching at De Smet?
"It has less to do with teaching and the material. It has more to do with being with students during such a momentous part of their lives. Whether it's teaching, coaching, leading Kairos it's awesome to work with the amazing students we have here."
About the Contributor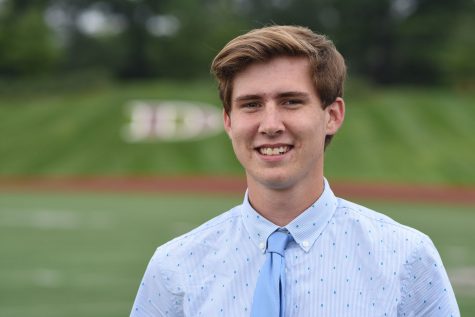 Brennan Dolnick, Editor-in-Chief
Favorite food:
Chicken and rice

Hobbies:
Golf, hanging with friends, watching sports, and video games

Favorite fast food place:
Taco Bell

Never shower for the rest of your life or never brush...