About
The sharing of news at De Smet Jesuit High School began in 1967 with 23 freshmen in the school's first year of existence. Typing teacher Miss Jeraldine Dotzler moderated the group that called themselves De Smet News. The students were in charge of keeping the school abreast of upcoming events by posting on bulletin boards.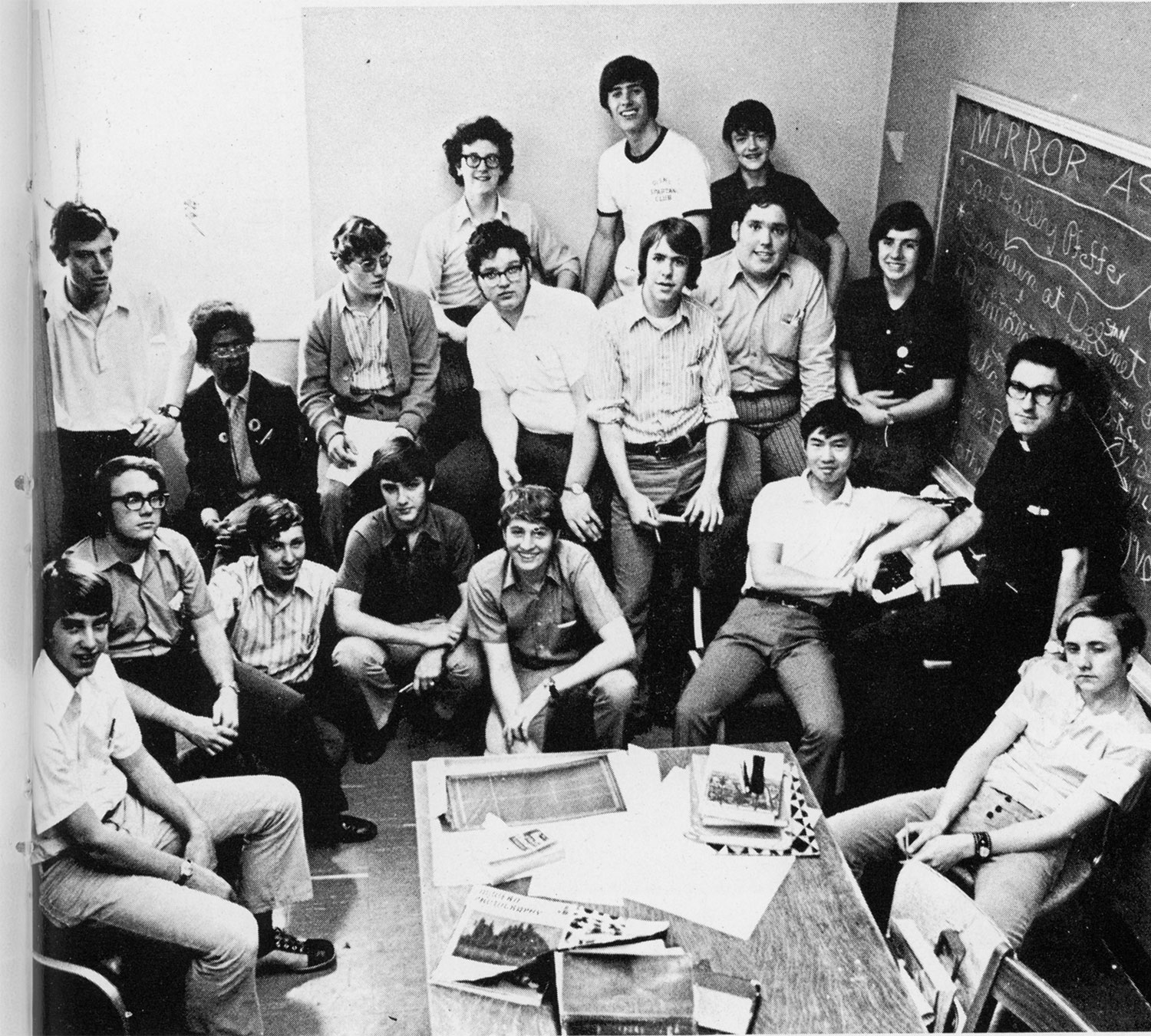 The first mimeographed newspaper began in 1969 with seven staff members. They called it the Spartan, with issues containing "editorials on pertinent school issues, sports, and reviews of movies."
The newspaper we now know as The Mirror began in 1971. They are proud to say VOL 1 NO 6 was the first issue sent to a publisher to represent the "first printed paper in De Smet history." John Sciortino was the editor of a staff of 17. 
The hybrid delivery of news through both print and online began in 2014. The website, desmetmirror.com, received SNO Distinguished Site recognition for four straight years from 2017 to 2020. They earned it again in 2022.
The 2022-2023 staff is run by students in the News Writing class, with help from the greater desmetpress umbrella of photographers, videographers, and writers.