Modern artist who should be considered for the Rock and Roll Hall of Fame
Hang on for a minute...we're trying to find some more stories you might like.
The Rock and Roll Hall of Fame was founded in Cleveland, Ohio in 1983 by Atlantic Records chairman Ahmet Ertergun. His mission was to archive the history of the most influential artists and producers in the music industry. So far the hall has inducted 324 musicians. Some of these artist include legends like Elvis Presley, The Beatles, Aretha Franklin, and Chuck Berry. So far the 21st century has seen many new talented artist in all genres.Obviously, there are many new talented artist that will have a chance at the hall, but here are a few that undoubtedly need to make it in.
Hip Hop: The Rock and Roll Hall of Fame has inducted only six hip hop artists/groups. These being Run-D.M.C., Public Enemy, Grandmaster Flash and The Furious Five, Beastie Boys, N.W.A, and Tupac Shakur. Hip Hop is a new and upcoming genre now in the 21st century, especially among the younger generation.
The first artist is Jay-Z. He has 4 number one hits on Billboard's "Hot 100", ranking him second most all time among hip hop artists. He has sold 100 million albums ranking him 3rd all-time, as well as being the only rapper ever to have more than one debuting albums or songs in Rolling Stones "Top 200". Jay-Z has been involved in the creation of 23 different albums and he was a pinnacle in popularizing a new generation in hip hop music.
The second artist to consider is Eminem. He is the only hip hop artist besides Diddy and Ludacris to have reached five number one hits on Billboard's Top 100. He has sold a staggering 220 million records worldwide, making him one of hip-hop's best-selling artists of all time.
Eminem's latest album Kamikaze, became his ninth consecutive number one album in the United States. With Eminem's unique rapping style and record shattering sales, there is no reason he shouldn't have a spot in the hall.
Pop: Since the dawn of pop music with Elvis Presley in the 1950s it has developed throughout the years with many great artists like Michael Jackson, Prince, and Madonna. Pop in the 21st century has seen many passing flings and many artists with one hit wonders, but these artist are here to stay.
The first artist is Rihanna. Rihanna has 14 number one hits on Billboard's "Top 100", ranking her 10th all-time among all artists. She is the only artist of the modern era (2000-present) to rank in the top 10. Rihanna also has the most digital track sales of all-time with 215 million sold. Rihanna's song, "Work" broke the charts, spending an astounding 36 weeks on Billboard's Top 100. Rihanna has reigned queen over pop singers now for 12 years. She deserves a definite lock in the hall for her astounding number of hits.
The second artist is Adele. She has only released 13 songs, but everything she has touched has turned to gold. Adele has released three albums total. Her albums 21 and 25 both became the top selling albums of the year in 2011-2012 and 2015. Her powerful voice and driving lyrics have propelled her to the top of the charts and will give her a place in the hall.

About the Contributors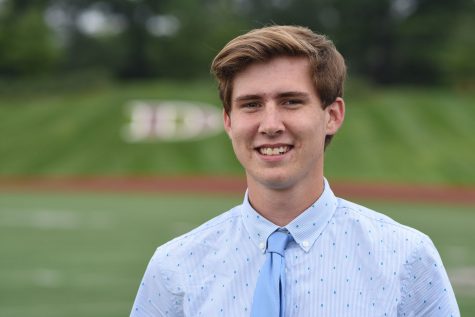 Brennan Dolnick, Editor-in-Chief
Favorite food:
Chicken and rice

Hobbies:
Golf, hanging with friends, watching sports, and video games

Favorite fast food place:
Taco Bell

Never...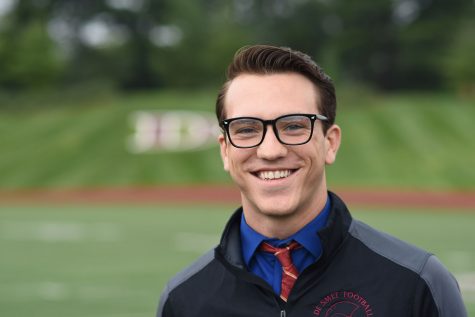 Grant Stegman, Design Editior
Favorite food:
Chicken


Hobbies:
Sports, music, hanging with friends


Favorite fast food place:
Qdoba


Never shower for the rest of your...