Artistic Aspirations
Through the process, he was relaxed, he wasn't thinking about the competition. He was just creating what he wanted to make.
Senior Alex Lewis has wanted to be an artist as long as he's lived. Suddenly, this lifelong dream is becoming a reality.
"Ever since I was a kid I knew I wanted to be an artist," Alex recollected. "In Kindergarten, I had a little poster I made for my birthday to celebrate it, and it said that I wanted to be an artist when I grow up."
"
I think [art] is beneficial because you're pouring your entire soul into something and being able to be vulnerable to a really intense point, more so than you can by just talking to friends."
— Alex Lewis '22
Despite experience in sculpting, drawing, design, and abstraction, one art form stands alone as Alex's favorite.
"I really like portraits, I kind of imagine a whole scene taking place while creating portraits,'' Alex said. "Sophomore year we did a project in one of my classes, around when COVID hit, and I did a painting with a little setup, and I really just enjoyed the whole process."
Art Teacher Laurie Kohler, who has taught Alex art since his Sophomore year, has seen Alex come into his own over the years.
"Portraits, but also character studies, are some of my favorite things he does. He's got a humorous, creative side that I like to see," Mrs. Kohler said. "He's very technically accomplished but I really like seeing more of his personality show. He's a great kid, and one of the best artists that I've ever taught."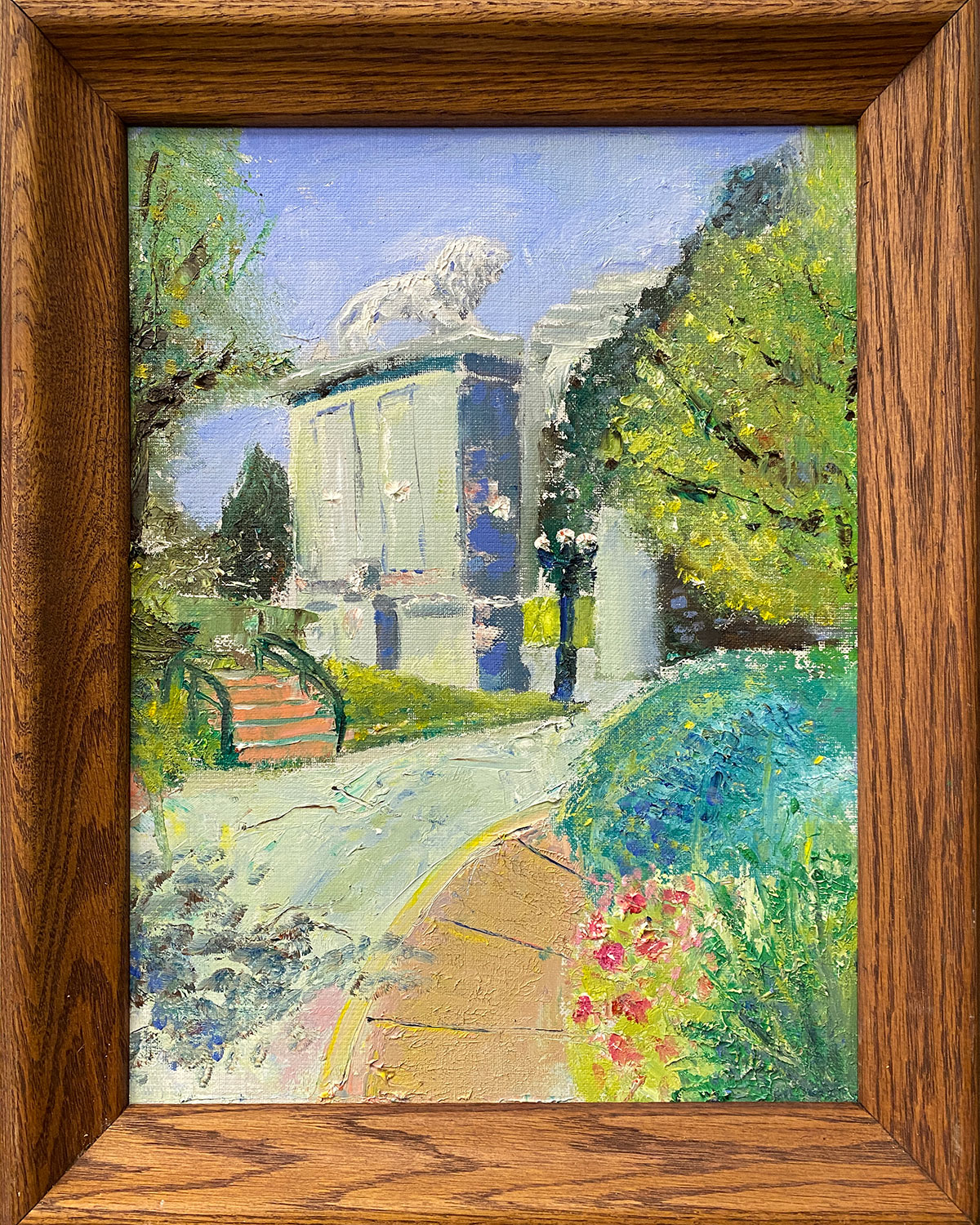 Alex's artistic aspirations have turned into an award-winning artist. Most recently, a piece of art created by Alex was selected as a representative of the St. Louis Post Dispatch's 100 neediest cases, along with a first-place prize in the Bloom Plein Air Art Festival. Not to mention, it was his first time painting outside.
"When I found out I won the competition, I was honestly surprised," he said. "I didn't believe it at first, I honestly forgot that it was a competition. I was impressed with myself and I was happy."
To Lewis, not only is art a possible career path, it is also extremely rewarding for his mental health.
"I pretty much exclusively use art to relieve my stress and anxiety about things. And to express my emotions. I think it's beneficial because you're pouring your entire soul into something and being able to be vulnerable to a really intense point, more so than you can by just talking to friends."