Eyes on the prize
The Robotics team is looking to have a strong push this season as they are preparing for their upcoming competitions in regionals. With their push to the FIRST (For Inspiration and Recognition of Science and Technology) Robotics Championship in Houston last year, they are looking to improve on their success from last season and return for a second time. The team has finished the build season and is preparing to send the robot off to the competition.
"The FTC team for this season has competed in four different tournaments," Robotics Director Tony Strawhun said. "For the FRC team, we just finished our build, where it's going to sit in the back waiting on our regional tournament which is March 14th – March 16th down at Chaifetz Arena."
The Robotics team are still striving for success despite the loss of some of their past teammates.
"We only lost a handful of seniors, Strawhun said, and a lot of the juniors from last year that are our current seniors were in leadership roles last year so they've hit the ground running training the new students. We don't have to teach as much this year so to be productive we went straight into building and designing based on what we already knew from last year."
The Robotics team has also improved on their organization as everyone on the team has a role and knows what to do to succeed.
"I think we've improved from last season just on our organization," Senior Jacob Deighton said. "We've really gotten down on who needs to do what, and what's the most effective way to get certain things done."
With all of their preparing and improvements, the Robotics team is ready to compete at the national championship.
"It was a little bit upsetting that we didn't make it to state with the FTC robot, Strawhun said, but we're really excited with the FRC robot. We seem to have a pretty well rounded machine that can do almost all of the tasks this year. We're really excited to see just how far we can get with it."
About the Contributor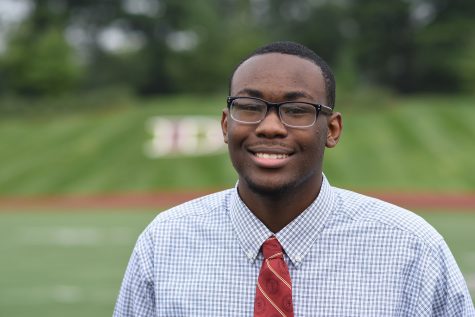 Chris Bateman, Staff Writer
Favorite food:
Pizza


Hobbies:
Reading, video games, hanging out with friends, and running


Favorite fast food place:
Taco Bell


Never shower for the rest of your life or never brush your...