Baseball field undergoing renovations
Hang on for a minute...we're trying to find some more stories you might like.
The baseball field is undergoing renovations with new dirt and grass being added.
The infield dirt was removed and replaced with 75 tons of DuraEdge, a soil with improved drainage. The field was then laser graded, so water would run from the infield into drain tiles in the outfield.
"It was chopped up and it was not draining properly, so we were having a lot of rainouts of games," Athletic Director John Pukala said. "The whole left side of the infield, if someone hit a ground ball you almost had to have a hockey mask to play over there because we had some bad spots."
The field will be seeded with new grass called Bluemuda, which is the same type they use at Busch Stadium.
"A lot of the other teams in the MCC have turf now," Pukala said. "So I just told them that if we were going to have a grass field we had to have one of the best around."
After playing at Busch Stadium last year the team appreciated the quality of the field.
"I think it was in need of an update," senior outfielder Logan Payne said. "I think it is a good investment by the school. The other one was old and I think this is good for the younger kids to experience a great field."

About the Contributor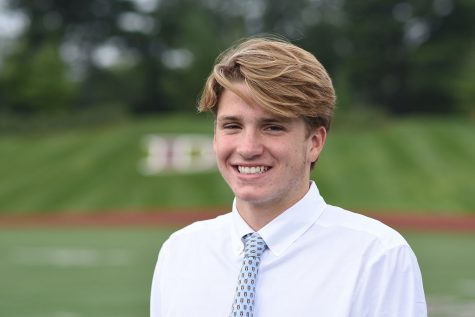 Jay Dolan, Editor-in-Chief
Favorite food:
Ice cream

Hobbies:
video games, water polo, growing own food

Favorite fast food place:
Five Guys

Never shower for the rest of...