Dealing with Type I Diabetes in high school
Hang on for a minute...we're trying to find some more stories you might like.
At the age of ten, senior Matt Linomaz was on his way to Florida when he first noticed something was wrong. On the plane, he was really thirsty, could not sit still, and started getting agitated without a reason. The day after a Thanksgiving feast, Linomaz could not get out of bed with no knowledge as to why.
"I just felt horrible," Linomaz said. "It almost felt like someone was punching me in the stomach over and over again."
Around Christmas, his dad noticed that Matt was different. He took initiative a week later and went with Matt to the pediatrician to test his blood and it came back positive for high blood glucose. Matt was rushed to Children's Hospital and the results came back positive for Type 1 Diabetes.
"Overall, my diabetes affects everything from my sports, to my social life, school life, eating, sleeping, walking, talking, and living," Linomaz said. "Anything and everything that you can think of, my blood sugar fluctuates and messes with that because of my diabetes."
Type 1 Diabetes, also referred to as Juvenile Diabetes, is your body's inability to produce insulin, which is a hormone that helps your body to break down glucose or sugar in the body.
"They don't really know why I have diabetes," Linomaz said. "But it can depend on the type of environment or genetics."
Type 1 Diabetes cannot be picked up from anything, unlike Type 2 Diabetes which is developed through resistance to insulin through old age, bad diet, or lack of exercise. As a baseball player, Linomaz says it is one of the best sports to play as a diabetic.
"It's not really a contact sport, so I don't have to worry about breaking my pump or site in my body being ripped out," Linomaz said. "Also, there isn't a ton of running or physical bursts, so I don't have to worry about my blood sugar going low a lot."
Matt describes how one time during sophomore baseball season, he was pushed past his limit during conditioning.
"There was one time, where the coach pushed us all a lot, and my blood sugar went extremely low," Linomaz said. "I started getting really shaky, we were running, and I fell to the ground and had to have the trainer come help."
Although diabetes has changed Matt's life, he has learned how to cope with and embrace the difficulties.
"Through having Type 1 Diabetes, it has made me believe that everything happens for a reason in life," Linomaz said. "Good or bad."

About the Contributors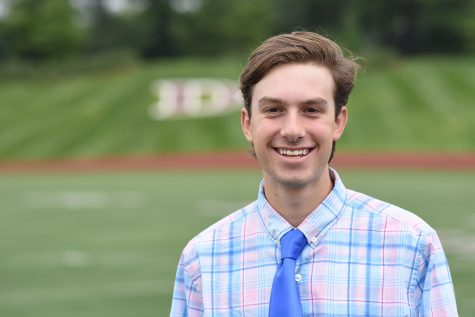 Ethan Heady, Staff Writer
Favorite food:
French fries


Hobbies:
Sports, hanging with friends


Favorite fast food place:
Jack in the Box


Never shower for the rest...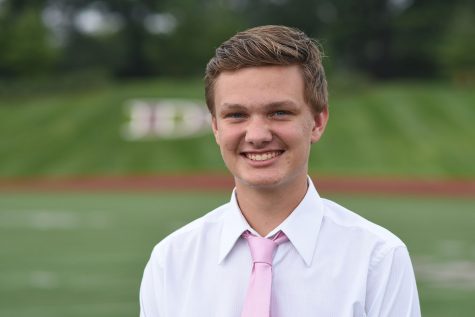 Jack Windler, Multi-Media specialist
Favorite food:
Hot wings


Hobbies:
film, drums, singing, and chilling


Favorite fast food place:
Canes


Never shower for the rest of your...