Theatre department encourages discussion with controversial production
The theater department is ready to start a conversation.
21-year-old Matthew Shepard was beaten to death on Oct. 12, 1998 because he was gay. His death inspired the creation of the theater production, "The Laramie Project", and along with it a message about homosexuality: one that can spark a conversation to promote acceptance.  
"In the past year, there has been so much hate speech out there," Theatre Director Kurt Knoedelseder said. "I thought it was time for the theater to say hate speech can escalate and bad things can happen because of it."
Knoedelseder first directed the play 14 years ago when he was at Ladue High School. The students learned that words like "fag", "homo" or "that's gay" can have an impact.
"We started to hear less of that,"  Knoedelseder said, "because that was put in a context they could see and say wow, I didn't know that hurt."
"
Men for Others, you either believe that or you don't. It can't be men for all others except that guy."
— Theatre director Kurt Knoedelseder
Unlike numerous community members who believe the subject matter is too controversial for a Catholic high school, Knoedelseder feels it can teach a valuable lesson.
"I think it's perfect for De Smet," Knoedelseder said. "Men for Others, you either believe that or you don't. It can't be men for all others except that guy."
The actors for the Laramie project are eager to perform in roles outside of their comfort zones. Senior John Cary plays three different characters, all of which have different reactions to the situation.
"I think it's kind of cool that we're touching on [themes of homosexuality] because a lot of catholic schools won't,"  Cary said. "Most of the stuff I've done has been on humor and comedy, where this is a lot more intense and dramatic. It's about conveying a message instead of just entertaining the audience for an hour."
Knoedelseder said the Laramie project has the potential to open the community's eyes. He hopes  the audience will be able to walk away from the play with a desire for a discussion.
"De Smet is teaching kids to think," Knoedlseder said. "If a group of guys walk out of the play, go out to dinner, and talk about it for an hour, then we in the theater program have done our job. That's what we want them to do. We may not agree on everything, but to have the intellectual discussion is what's really important."
The Dionysian Players will  perform "The Laramie Project" October 20-22 at 7:00 PM. Tickets will be sold at the door for $5.
About the Contributors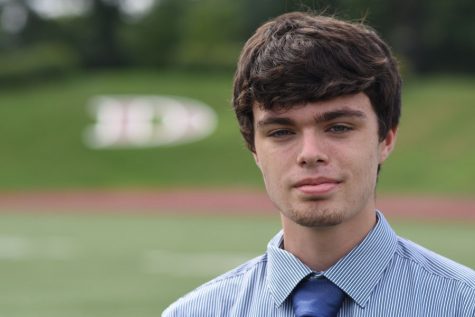 Patrick McHugh, News Editor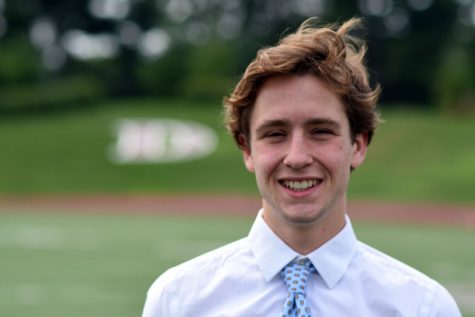 Brendan Johnson, Editor-in-Chief