School to celebrate six retirees
De Smet will host a retirement party May 26 in the cafeteria for six employees who will be leaving us this summer. Anyone who wishes to attend is invited.
"[It is a chance] to give people a proper farewell, to give a chance to celebrate their years of service, and to give a sense of closure," Principal Poelker said. "Transitions are not always the easiest for just the people leaving, but the people they leave too."
The six retirees are Science Teacher Jim Walsh, Receptionist Michele Neary, Maintenance worker Matt Creamer, Counselor Linda Sodemann, Athletic Director John Pukala, and Theatre Director Kurt Knoedelseder.
"Once it became announced that I was retiring, that changed my mindset," Walsh said. "I've been looked at for a few years as someone who's been here very very long, and now I'm going to start being looked at as somebody who's getting ready to go."
Some retirees, like Walsh, have been to several retirement parties already, but now it's finally their turn to be the ones getting celebrated.
"I don't want to say it's humbling," Walsh said. "But it definitely makes you think about your entire career here. It has been a fantastic 41 years here, and I've been very fortunate during that time, but I'm not going to teach till I die."
About the Writer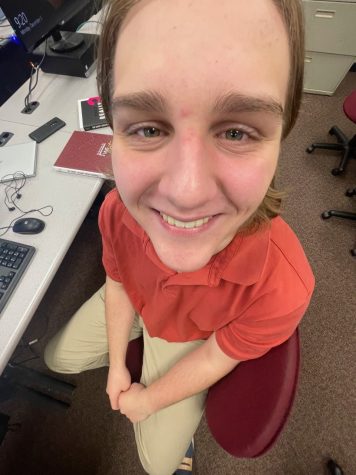 Clark Chamberlin, Opinions Editor
Hobbies include: sneaking into people's houses to pour Mountain Dew into their humidifiers, sneaking into people's houses to pour Root Beer into their humidifiers, sneaking into people's houses to pour...