Christmas mentality has changed
Christmas is supposed to be a time of year where Jesus's life and sacrifice is celebrated. Instead, Christmas tends to be taken advantage of for big holiday sales, such as Black Friday, where most companies make their biggest profits of the year.
Giving presents to others should be a symbol for when Jesus sacrificed himself for the world. From the beginning, children are conditioned to "want" during the Christmas season. Santa's naughty list is a great mechanism to keep children from doing bad things, but they have to learn the real reason why giving is integral to Christmas.
It's embarrassing that kids get worked up because they didn't get exactly everything on their list. Christmas would be better if we just gave presents that come from the heart. That's the problem, people have the idea that the only way to partake in Christmas is by giving gifts.
According to Pew Research Center, 70% of Americans are Christian and 20% are Catholic. It's crazy to think that the majority of Americans classify themselves as a believer in Christ, yet most people still don't get the meaning of Christmas.
Jesus loved everyone and went above and beyond for their needs. If Christmas is a time where people celebrate what Jesus did, society should strive to do what he did. Whether you're Catholic or not, Christmas should be a time where people set their differences aside and love one another.
Christmas should be a day in which society remembers how Jesus lived his life. Jesus lived every day helping the poor and oppressed. People can celebrate Christmas by doing more giving and less receiving when they are not in need. If anything, Christmas is a time where people are called to service. Society has wired the people to ask rather than give. This has to change, or people will actually lose the meaning of Christmas sooner or later.
About the Contributors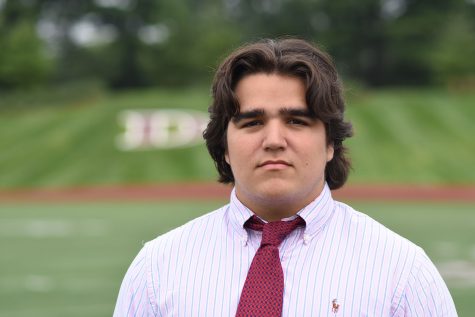 Gave Helm, Staff Writer
Favorite food:
Burgers


Hobbies:
Video games, sports, politics


Favorite fast food place:
Culver's


Never shower for the rest of your life or never brush your teeth?
never brush teeth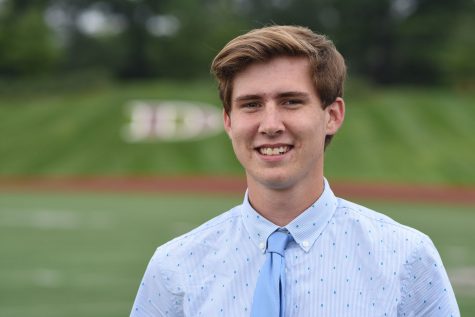 Brennan Dolnick, Editor-in-Chief
Favorite food:
Chicken and rice

Hobbies:
Golf, hanging with friends, watching sports, and video games

Favorite fast food place:
Taco Bell

Never shower for the rest of your life or never brush...