Movie review: Creed 2
Hang on for a minute...we're trying to find some more stories you might like.
Creed 2, the next big movie in the Rocky franchise was a hit. The movie stars Michael B. Jordan as Adonis Creed, the son of the fictional boxing legend Apollo Creed as well as Sylvester Stallone as world-renowned boxing champion Rocky Balboa. The movie follows Adonis Creed as he fights the son of Ivan Drago, the man who killed Creed's father.
Michael B. Jordan does an amazing job acting as Creed. He truly makes the viewer believe he is going to have the fight of his life. And the antagonist, Viktor Drago, played by Florian Munteanu, makes the viewer feel like he might actually break Creed in half. The actors do an amazing job portraying a rivalry that led all the way back to their fathers.
This movie is what Rocky fans wanted and deserved. It has action, love, drama, and entertainment. The story, written by Ryan Coogler, could not have been written any better.
Although the movie might not have had as much action and fighting scenes as people would've liked, the story proves there is no need. Creed's training scenes are intense. The scenes shows the hard work and determination he has throughout the movie in order to get vengeance on the Drago family.
Director Steven Caple Jr. did an amazing job on this movie. One thing he really wanted to get at was the fatherhood theme. Rocky hasn't even seen his own kid for years now, and has never met his grandson. The fathers in this movie swallow their own pride for their kids and try to be good fathers.
All in all, the movie was a success. The courage and strength Creed shows throughout the movie is unbelievable. He has been facing struggles all of his life and has always felt "unworthy" when it came to his father, so when that opportunity came to fight the family that killed his father, he wanted take the fight. Although it is a sequel and sequels are hard to beat the first movie, this one puts up a fight to be just as good as the first Creed.

About the Contributors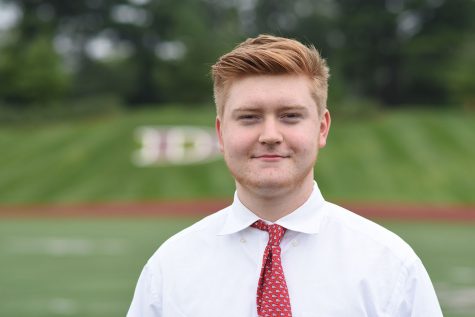 Cameron Range, Staff Writer
Favorite food:
Pizza


Hobbies:
Being a sports manager


Favorite fast food place:
Chick-fil-A


Never shower for the rest of your life or...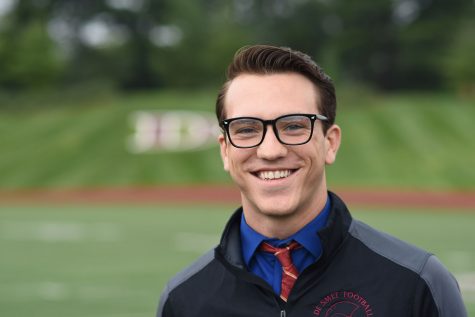 Grant Stegman, Design Editior
Favorite food:
Chicken


Hobbies:
Sports, music, hanging with friends


Favorite fast food place:
Qdoba


Never shower for the rest of your...