Sophomore raises awareness for wounded veterans
Spartans for heroes is a club dedicated to helping veterans who put their life on the line each and everyday. Club founder sophomore Michael Cutler is devoted to helping veterans and first responders.
"When I came to De Smet I felt that there was not enough awareness for these heroes going out for us," Cutler said. "These guys comeback beaten up and injured I felt like I needed to do something."
Cutler decided to take action when he wanted to make a positive impact in the community for those who have served for our country.
"At the beginning of this year I went up to Mr. Hutchison with the idea and he was on board," Cutler said. "Then I went to Stugo and they have been a tremendous help with this whole thing."
Cutler has been around retired veterans for the majority of his life. Michael's dad is president of the Joshua Chamberlain foundation. They focus on providing monetary support for 14 veterans who have retired from the military.
"The Joshua Chamberlain Society is what they call a family not really a charity," Cutler said. "We provide lifelong support for these heroes that go out and risk their lives for us."
Cutler has the goal to make an impact throughout the school bringing people together to help these veterans.
"I've grown up around heroes my whole life and seen what they've gone through," Cutler said. "It's a goal of mine to make an impact on a hero's life."
The club brought in Specialist Tim Taylor for their first meeting to speak on the impact the Joshua Chamberlain foundation has had on him and his times he spent in the military. The club plans to have a Christmas drive this week to help the veterans.
"I see the club lasting beyond my time at De Smet and hopefully I am able to inspire more than just a few students," Cutler said. "Because every day [veterans] go out and risk their lives for us every single day while we are sitting here at our homes in safety."
About the Contributor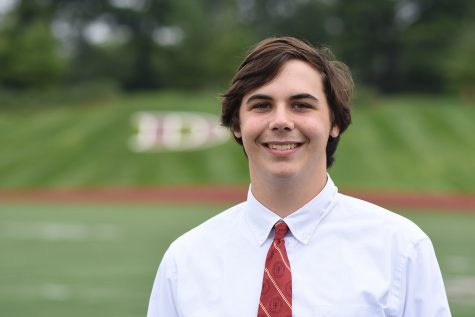 Spencer Caldwell, Staff Writer
Favorite food:
Sour patch kids


Hobbies:
Long walks in the park and volleyball


Favorite fast food place:
Chick-fil-A


Never shower for the rest of your life or never brush your teeth?
Never...