Innovation Center opens to students
Hang on for a minute...we're trying to find some more stories you might like.
The long awaited Innovation Center was finally opened to students Monday, January 22. From 7:30 in the morning all the way to homeroom, kids were in and out of the center having able to finally see the product. Even though it is open for students the center is still waiting for a few pieces of furniture to come in to put the final pieces in place.
The goal for the center is a quiet work space where students can study, write, and think. Kids can also start a business for the cafe section of the space, such as selling muffins or smoothies, just talk to Lynn Maitz about starting one up. However this it is not a place to nap, talk, or eat, it is supposed to be one of the cleanest and quietest places in the school.
"If students stop innovating and the technology stops upgrading then this place will fail," Maitz said. "This is a place for innovation and students can do amazing things here."
Spanish teacher David Cabrera has already brought his class into the global education room to teach, seniors have started utilizing the space for their study hall, and students during their free time take a quick peek into the new space.
"It will finally give me a quiet space to go," senior Alex Smith said. "I expect to collaborate and I think having the little caves and writing on the walls is a great idea."

About the Writer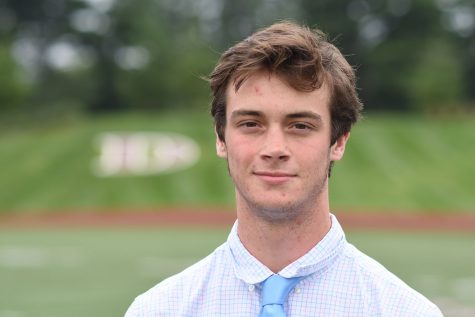 Nick Einig, Web Editior
Favorite food:
Hot wings


Hobbies:
Long boarding, snowboarding, and running


Favorite fast food place:
Canes


Never shower for the rest...