Feeling blue? Not the Blues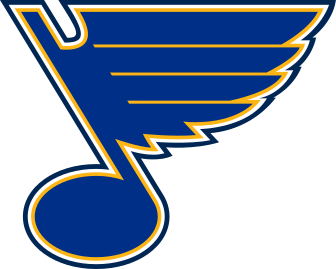 Hang on for a minute...we're trying to find some more stories you might like.
The Blues came out of the preseason and looked better than they ever have. Every time the TV would be on the Blues game, they would almost certainly be winning.
After the Blues started off hot, they have slowed down, not winning as much as when the season started. But there is not a single thing to worry about.
The Blues are a professional team and human, the interesting thing about sports is how players stats and teams recorders fluctuate. Sports wouldn't be interesting if there wasn't a race for the top playoff spot or the last seed to make the playoffs.
The Blues have a different feel this year, they are more scrappy. Last year the Blues were averaging 20.1 hits per game and were 17th in the league among hits, but this year the Blues are averaging 23.2 hits per game and are sitting at 8th place in hits this year. Also last year the Blues were in 12th place for goals against, but this year they are sitting at 7th.
Both of these statistics are essential to winning but especially the hits statistic. It means your team is more physical and laying the wood on other teams.
Even though the Blues have slowed down a little since the hot start, keep paying attention to them. They are doing the little things this year, and that might be the difference between the last few years, because last year the Penguins finished 8th in average hits a game, and they won the Stanley Cup, so pay attention the Blue might just surprise you.