Kicking off Mission Week 2017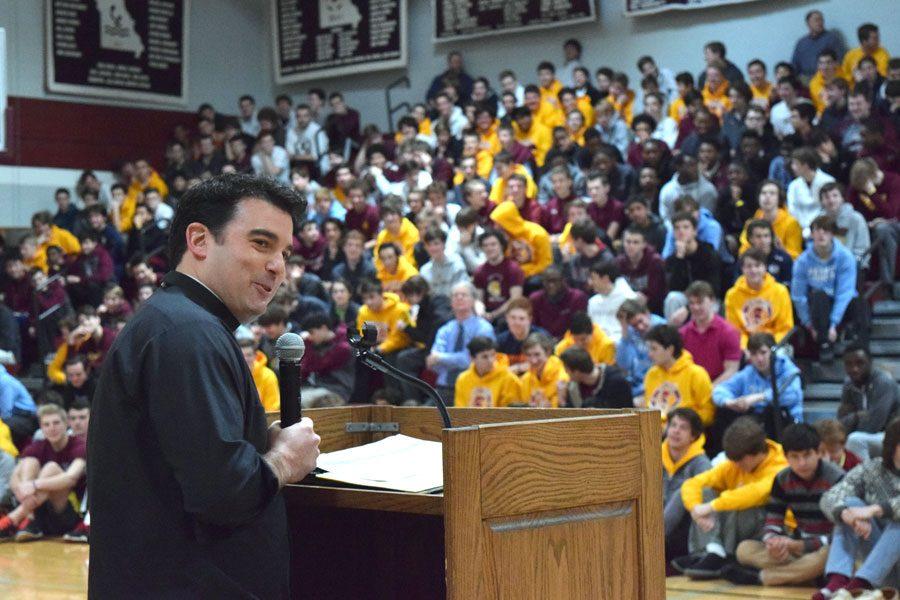 Mission week began Monday with an all-school prayer service by Fr. Ronny O'Dwyer, S.J., the director of the Billiken Teacher Corp at St. Louis University.
"This mission is less about upholding the Jesuit mission, which I think we already do well, and more about finding our own mission," Student activities director Michael Russo said, "because doing that is more important than just donating money."
This year there is more of a focus on what students can do to help the world around them than those across the globe. The local charities include Mission St.Louis, Bridge of Hope, Birthright St.Charles and USO Missouri.
"This year's senior class had come up with the idea of helping where you live," Russo said. "You don't need to travel halfway around the world to make a difference."
STUGO has organized multiple events to raise money, which will include shinny hockey tournament, Spike Ball and video game tournaments, as well as a student vs. alumni basketball game.
This year also introduces a social media aspect to mission week. STUGO introduced a mission week feature to the MySparta app.
"If you take a picture of yourself somewhere, whether you are getting a Chick- Fil- a sandwich or at a shinny hockey game, and post it on the app, then you will get 10 points," Russo said. "Whoever has the highest score by the end of mission week will win a prize. We haven't decided what it will be yet, but it could be either a lunch gift card or a free pair of mission week sweatpants."
Russo hopes that this mission week will raise awareness of what the charities do to help their communities.
"Maybe we can all focus on what we can do here and now, so it does not have to be all about money," Russo said. "There are different ways to support people besides just money."
About the Writer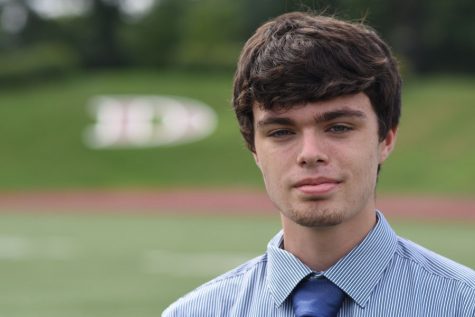 Patrick McHugh, News Editor