It's Showtime
You carry the ball towards the net, you turn your head and the next thing you know you're on the turf seeing stars. Senior first year lacrosse player, Tre "Showtime" Piggee-Blake is standing over you.
Tre started on the defensive line for the Football Spartans last fall, where he recorded 11 sacks, 41 tackles, 1st Team All-MCC, and 1st Team All-District. Next year he will be taking his football talents to play at Murray State University. But for this spring, he's decided to commit himself to playing lacrosse for the first time in his life.
"[Tre] and I talked about playing [lacrosse] two weeks before tryouts," teammate and captain Tommy Ruder said. "It would be good for him to play two sports in high school and stay in shape for college football next fall."
Tre's skills have developed and improved exponentially since tryouts in February. Using his 6'0 285 lbs frame and 4.94 second 40 yard dash speed to impact the game with his physical ability unlike any lacrosse player the Spartans have seen.
"Tre brings physicality, he hits people like nobody else," Ruder said. "He can match up with anyone with his size, strength, and speed."
While Tre's statistical impact may not be seen on the statsheet, his presence is still known throughout the team. He uses his high energy, funny, and motivating personality to support his teammates on both sides of the sideline.
"It was a unanimous decision between coaches and players to have Tre play," teammate Drew Whitaker said. "He's a Man of the Year, it was an easy decision to bring such an awesome guy on the team."
Tre's strength and energy during games and practices provides a different positive energy the team has missed in previous years, helping the Lacrosse Spartans to a 7-1 record vs St. Louis teams and the STL Today High School Sports #1 ranking for Small Schools
"I'm happy to be a part of the lacrosse brotherhood," Tre said. "I'm going to help any way I can to break the 21 year state championship drought."
About the Writer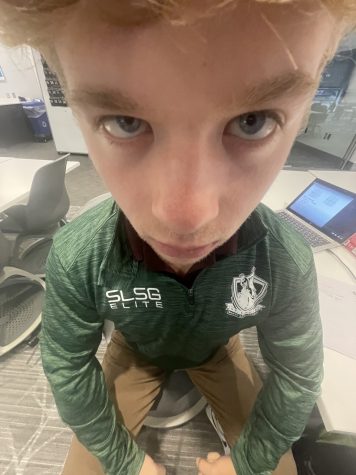 Connor Gunn, Multimedia Specialist
Ambassador
Varsity Soccer
Grand Canyon University Class of 2027
Studying Digital Arts in Social Media
Below Average Height