Social Justice conversations at De Smet influence the future of Catholic education
The future student leaders of De Smet convened and conversed with similar students from five other private catholic schools in the region on issues of Social Justice on March 24 through the Ignatian Global Scholars program, and De Smet intends to further its own aspirations to social justice through the continuation of this conversation and the incorporation of ideas that spawn from it.
"A big takeaway from the guys is the need for more conversations like that," Director of Diversity and Inclusion Dr. Drae Cox said. "What we did was a small microcosm of what we would hope to see happening in classrooms all the time. We need to do more stuff like this, we need to do more times when we are having conversations or we're creating the space to collaborate, to agree, to disagree, whatever the case may be."
Ignatian Global Scholars is a set of classes and extracurricular activities through which De Smet, along with 84 other Jesuit schools internationally, hope to help students gain greater empathy and to help them see things on broader global scales, particularly in regards to issues of social justice.
"It's an opportunity for kids inside the building to connect their experiences," Assistant Principal Dr. Pete Musso said, "with their classes, with travel, with service, with clubs and activities, with networking opportunities outside the building, and it's an opportunity for scholars to connect those experiences through reflection and community."
Currently, Ignatian Global Scholars is a pilot program from the Jesuit Schools Network that currently has 30 members from De Smet. It will become mainstream by the end of the next academic year.
"The program can be fluid, we can add things, we can evaluate what's happening, how well it's working, we can change things up," Dr. Musso said. "We are teaching other schools and learning from other schools."
The conversation was hosted by De Smet in which students from all participating schools met students that, in the case of De Smet, were exclusively underclassmen.
"We're talking about creating what the campus should look like in the future, not what it looks like now," Dr. Cox said. "I want our young guys to be a part of that because they're the future and they're going to be determining what this campus looks like."
The conversation focused primarily on issues of inclusion and diversity and how it could be embraced and celebrated within each school.
"It was really unique to see, even though all of our schools are different, we are going through a similar thing as far as what it means to come together from different backgrounds, different experiences, all in one place and figure out how to be together." Dr. Cox Said. "There are some things that I thought were really good, there are some ways that I'd like to see it improved. I'd like to build on that certainly not only amongst our school but with other schools as well."
Dr. Cox believes the conversation between the five Ignatian Global Scholars student cohorts to be a success, and hopes to see more events like this in the future.
"It was really cool to see kids talk about what they valued in schools," Dr. Cox said. "A lot of that was centered in how schools celebrated their diversity, how they celebrated and created intentions, spaces and opportunities for different people getting together for a common cause."
About the Contributor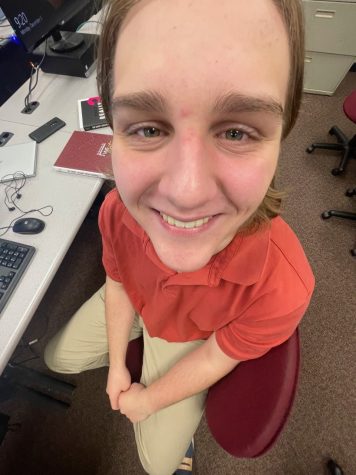 Clark Chamberlin, Opinions Editor