The law according to Hudson Miller
After hours of debate and deliberation, the team of lawyers await the judges decision. Only, in this case the stakes are a little different. They don't involve jail time or punishment, but instead a chance at a state championship.
Junior captain Hudson Miller and the Mock Trial team travel to Kansas City on March 31 to compete in a single-elimination, bracket style competition to determine a single winner.
"It's a club activity sort of focused on a surface level, introduction of the U.S. legal system," Miller said. "You are basically giving a performance. You give your argument, and based on how well you do, judges give you points out of 10."
Led by Miller, the Mock trial team has gone further this year than ever before. He leads a team with four first year participants, and only two members with a year of experience.
"Hudson is super organized, leads by example and holds himself and his teammates to a really high standard of performance," club moderator Tom Sothers said. "His dedication has been an essential component of our unexpected success."
The team will open the competition against the defending state champions Clayton High School.
"We will be going up against some pretty good teams," Miller said. "It's gonna be tough, but I hope and believe we can win it."
About the Contributor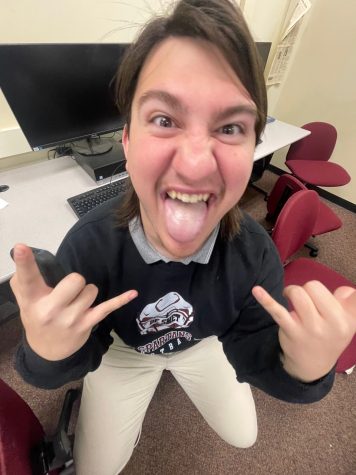 Andrew Farrar, Staff Writer
Fan of terrible sports teams.

Mizzou '27