Giving Tuesday sets new standard for school support
For the second straight year, alums, donors, faculty, and parents exceeded the $500,000 threshold on Giving Tuesday.
A generous Giving Tuesday comes on the heels of De Smet's success in the Great Ignatian Challenge, in which the school raised 11 tons of nonperishable food for the St. Patrick's Center.
"We put a big emphasis on 'giving the Spartan way,'" Senior Director of Development Jeff Cernecek said. "This year we're very in conjunction with the Great Ignatian Challenge, it's almost as if the boys can do their part, the parents and the community can do their part as well, giving back to the school. So that [The Great Ignatian Challenge] was a big rally cry of giving the Spartan way, supporting the young men of our school."
De Smet's Giving Tuesday, which began as a $100 thousand in one day challenge, is predominantly promoted on social media and email and takes place on the nationally accepted day of giving back to nonprofits. The final total this year was $702,432.
"I think what Giving Tuesday proves is that the community is in full support of the school's direction," Mr. Cernicek said. "I think, if anything, it is a complement to not only what the school gives its students, but in the community as well. When people give beyond, it shows support of the school, which is doing some really cool and really good things. That is a compliment to the student body and the faculty."
Cernicek said that annual fund gifts are ways to give the school the ability to fill its biggest needs.
"Hiring new faculty and staffing, upgrading classrooms and technology," Mr. Cernicek said. "These funds directly impact what students get out of this school; the experience, so that students have everything they need at their disposal."
President Ronny O'Dwyer S.J. announced that the school's focus for November would be giving and showing gratitude, following the announcement of the school's participation in the Great Ignatian Challenge.
"Friends, your love for our Spartans and commitment to De Smet's mission inspire us every day. Thank you," Fr. O'Dwyer said. "May God bless you and everyone you love, and may God continue to bless De Smet Jesuit."
About the Writer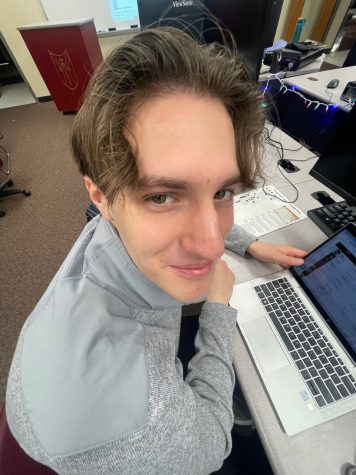 Colby Quinn, Features Editor