Grounded in Faith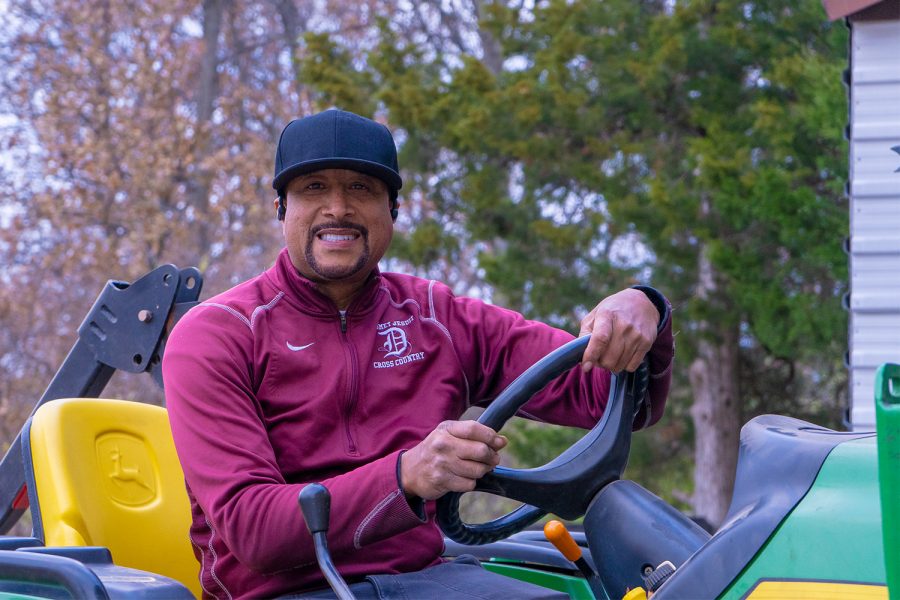 His phone rings. He rolls to his side and picks it up. The decision has been made. His clock show's a time that proceeds the sun's rise by over an hour, still, his day has just started. It's up to him for school to happen, all that stands between him are a couple of hours and several acres of snow.
For 39 years, neither snow, nor rain, nor heat, nor gloom of night holds head groundskeeper Paul Harris from his care of De Smet's 40 acre campus.
"I spent two years in college, and liked working with my hands," Mr. Harris said. "I went to the St. Louis jobs corps, and I took up apartment building maintenance because it utilized a lot of the trade skills. My instructor informed me that there was an opening at De Smet in the grounds department, and I came in and told Fr. Boyne I had some experience in the field. That started the journey." 
A plethora of duties falls under Mr. Harris' umbrella, from the Christmas tree lot´s assembly to field management, from maintaining trees and bushes to keeping the campus rid of trash.
"One thing I like about the job is, even though there is some sort of routine, there is no day that's the same, you have a whole gamut of things," Mr. Harris said. "Each day is something different."
Though his day-to-day tasks may lack consistency, his attitude doesn't.
"I have a deep love for the Lord," Mr. Harris said. "I just maintain my relationship with God and that keeps me grounded, so I have a sense of duty and accomplishment. For 39 years, I've tried to bring 100% every day." 
Assistant Treasurer, Mrs. Terri Schuchmann has been working at De Smet for nearly 41 years, all but one year with Mr. Harris. 
"He's been a really good friend for a long time," Mrs. Schuchmann said. "He's a devout, faithful person; he lives the life. He's a leader by example."
An unsung hero of De Smet, Mr. Harris and the grounds crew works behind the scenes to keep the campus pristine. 
"It's nice to come back and look at your work, and be satisfied," Mr. Harris said. "My motivation is seeing the end result. If I'm satisfied then I know everyone else is gonna be satisfied, because I'm my biggest critic."
About the Contributor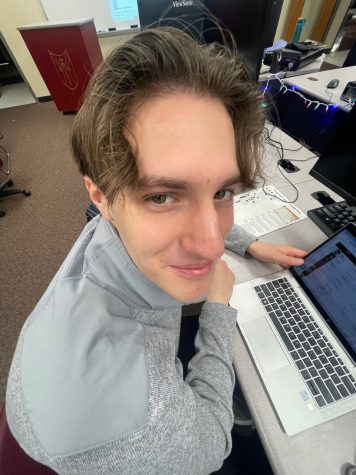 Colby Quinn, Features Editor