Sebastian Helling achieves position in State Honors Band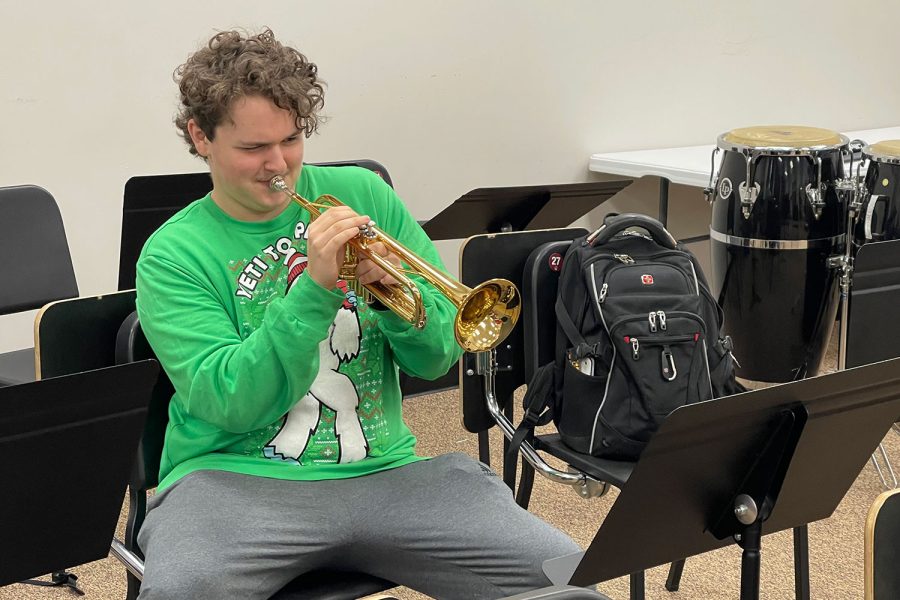 Copper and zinc alloy. Approximately two and a half pounds. Two ends. An oval loop. A long tube with a conical end. Three valves to adjust how air flows through it. Junior Sebastian Helling would use this hunk of metal to compete for membership into a state-wide organization.
Helling auditioned on Dec. 3 for a position playing the trumpet in the Missouri State Honors Band, a yearly event where the best high school music students in the state display their talent.
"You're going to have 60 or 70 trumpet players competing for four spots," Music Director Moramarco said. "The competition is very steep."
Helling has played the trumpet for six years, and he has experience in various saxophones, keyboard, bass, and drums.
"I love music," Helling said. "I've stuck with it because I enjoy the feeling of getting together with lots of people, all coming from different areas and different backgrounds, and making something that sounds really nice."
Helling had been practicing for the auditions since last winter, repeatedly listening to the same songs he would play at the auditions for eight months, digging out any detail hidden in the music.
"I am very excited to go to this competition," Helling said. "I am not very nervous as I am getting used to the audition process."
The auditions were held in Columbia, MO. Helling competed with some of the best trumpet players in the state for membership in the State Honors Band. Helling had already completed auditions for the district band, then had to win two more auditions at State. This was his fourth year auditioning for state, and first time being accepted.
"I felt a little bit nervous, but at the same time I have done things like this a lot," Helling said. "So I wasn't stressing too much. I was confident in my abilities to perform."
Helling had achieved a position in the State Honors Band as an alternate, meaning he was the sixth-best trumpet player in the entire state. As an alternate, he will fill in if any of the lead trumpeters miss performances.
"It was super fun to go up there and compete with the best of the best and just see how I do," Helling said. "At the same time, I was super nervous waiting to see if I had made it to the next round, and even more nervous waiting for them to release the final cuts. Overall, though, it was a great experience."
About the Writer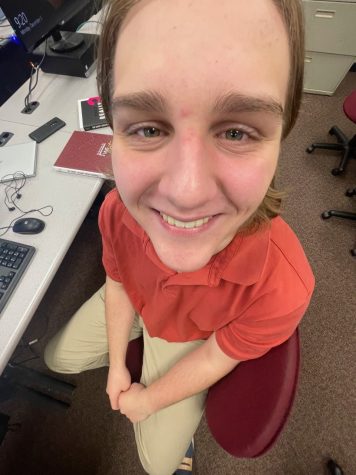 Clark Chamberlin, Opinions Editor
Hobbies include: sneaking into people's houses to pour Mountain Dew into their humidifiers, sneaking into people's houses to pour Root Beer into their humidifiers, sneaking into people's houses to pour...