Senior tennis star uses failures on the court to improve
The top 16 duo tennis teams in the Missouri Valley are all in one tournament, only one team can be the champion. The finals are finally up and two teams remain. He was serving with the score of 40-30, the crowd was erupting, he takes a breath and hits the ball and it sores out to the right wing on the court. The opponents return the ball, his teammate steps to the ball, pulls his arm back and swings as hard as he can, the ball goes in between the opponents, hits the court and zips past them. They have been crowned the champions.
Senior Matthew Dubuque has won the Missouri Valley tournament twice, once as a 12-year-old and once as a 14-year old. He has been playing tennis for 9 years and has shot up in the Missouri Valley rankings.
"I've basically been playing my whole life and I really pride myself because I've worked really hard," Dubuque said. "At times I don't feel like I am doing that well either in a match or in practice, so messing up is my driving force that I use to improve my game."
Playing at least one to two hours a day is part of his daily routine. At least six days a week he trains with his team and then after goes one on one with his trainer. Every practice he focuses on one thing, he takes everything one by one.
"You have to have a strong mental game," Dubuque said. "If you lose focus for five seconds, you're done, you will be losing."
His coaches have had the biggest impact on his tennis game. When he does lose that mental game his coaches put his mind back where it should be so he can focus.
"I haven't always have had success on the court and my coaches have always been pushing me to do my best, they always tell me to just have fun," Dubuque said. "I want to capitalize off the times that I've lost matches and haven't been doing too well."
About the Contributor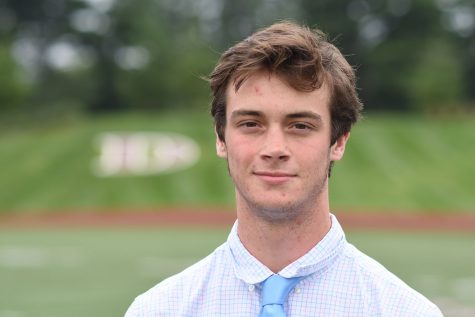 Nick Einig, Web Editior
Favorite food:
Hot wings


Hobbies:
Long boarding, snowboarding, and running


Favorite fast food place:
Canes


Never shower for the rest of your life or never brush your teeth?
Never shower