Misunderstanding the current generation
Generations have been compared to older generations since the beginning of time. New technology has been coming out that apparently keeps teenagers today inside all the time. However true, teens today have spent more time outside than inside. Also, the idea of screen time and social media pops in. According to pbs.org, 75% of parents say their children use "just the right time" or "too little time" on social media. If adults are so concerned and pushing for kids to get outside and get off social media, why do they say they might use "too little time" on social media?
Older generations misunderstand a lot about teenagers in the 21st century.
"Go outside and do something" is something we've all heard. A lot of teenagers have done it before, teenagers go outside a lot more than adults think. The word outside doesn't necessarily mean outside, it means get away from social media and phones. Older generations assume no one in today's teen population, does anything but sit on their phones. Three out of four kids in the U.S. play at least one organized sport, according to the Boston Globe. A survey by the Public Agenda found that 92% of high school students in the country participate in an extracurricular activity outside of school. Finally, a survey done by US news concluded that high school students involved in extracurricular activities increased for the 22nd consecutive year. Older generations assume that teens are always on their phones which is not a fair argument.
Also, what if this technology had been available in the 70's-80's? The teens during that period would be on their phones as well. When something is the normal in society kids are going to want to be apart of it. Going outside and having no cell phones, was the normal for 70-80's teens. Social media, watching netflix and youtube is what is popular at this time in history. As stated above, don't forget the fact that more teens are outside doing activities today then in the 70-80's. It would be interesting to see teens in the 70's and how they would spend their time in today's technologically advanced society. It would be hard to say that those teens wouldn't be on social media like today's teens are. BBdirect.com puts out a list of the most popular activities in Gen X's teenage years where: (in no order) watching TV, reading, spending time with family and friends and exercising. Now the same idea was done to millenials and gen z teenagers and the results were pretty much the exact same. The results included: watching tv, listening or playing music, reading, spending time with people and exercising. Not many teens today even say that social media and the internet are their favorite things. These results definitely go against a lot of stereotypes set on teens nowadays. The only difference between both generations is the tech that is available. It would be hard to argue that teens wouldn't be doing the same no matter the generation. If any generation had instagram, snapchat, spotify or even the unreal game of clash of clans, said generations would be all over it.
A lot of times, these gen x parents and mentors say that teens never get off their phones, when statistically, kids are off their phones more than said adults are. Teens are on their phones for too long sometimes, but that doesn't mean every kid is like that. Having fun with friends and playing some Madden, NHL or even Call of Duty doesn't hurt. It keeps people entertained just like it was 40 years ago.
All in all, older generations should understand what the younger society is like nowadays. While it may seem like teens never get outside and hang out like old times, they actually do. At a much higher rate than any generation before.
About the Contributors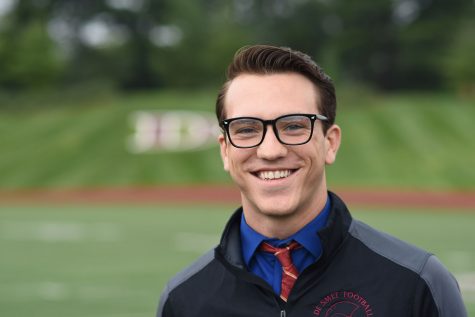 Grant Stegman, Design Editior
Favorite food:
Chicken


Hobbies:
Sports, music, hanging with friends


Favorite fast food place:
Qdoba


Never shower for the rest of your life or never brush your teeth?
Never brush teeth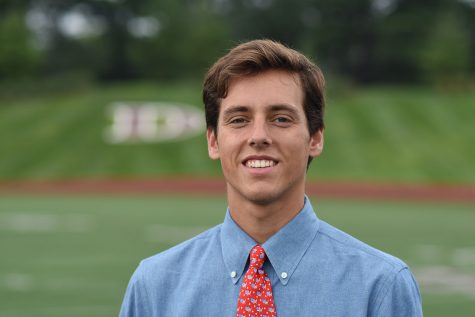 Jon Carani, Staff Writer
Favorite food:
Strip steak


Hobbies:
Hunting, fishing, lacrosse


Favorite fast food place:
Chick-fil-A


Never shower for the rest of your life or never brush your teeth?
Never brush teeth