Movie review: A Star is Born
The movie 'A Star is Born" tackles the problem of alcoholism. It gives an inside look at what it must be like to be an singer and an alcoholic. This movie relates to Hollywood's current situation with addiction problems.
The movie follows the story of Bradley Cooper as Jackson Maine and Lady Gaga as Ally. Jackson Maine, an alcoholic, meets Ally at a local bar after one of his shows, they immediately fall in love. After, meeting Jackson invites Ally on stage to sing one of her songs she wrote.  Shortly after the concert, she starts gathering a fan base. This is when Ally's rise to fame begins. Shortly after meeting Ally, Jackson Maine's alcoholism starts to get worse. He finds himself getting more and more drunk before concerts. Ally resents him for this but still loves and supports him.
Bradley Cooper does a great job playing the role of Jackson. Jackson is a rough and tough country-rock singer from Arizona. He has a rough voice and drinks heavily.  As the movie progresses the audience finds out more and more about his hardships as a kid growing up in rural Arizona. Ally on the other-hand plays the role of a nice, shyish girl that turns to a pop star, this rise to fame makes Ally more confident, which Jackson despises. She does a great job portraying her character throughout the film.
The music was a mix of a kind of country tone and rock type instruments. For example, Jackson plays an electric guitar. Ally is constantly working to make Jackson a better person and overcome his alcoholism. That part, makes it a slightly feel-good type of movie.
The way in which Bradley Cooper directed this movie made it seem like a drama as well as a romance which I liked. Overall, I highly recommend this movie to most people but especially to people who like Drama, Musicals or Romantic movies.
About the Contributor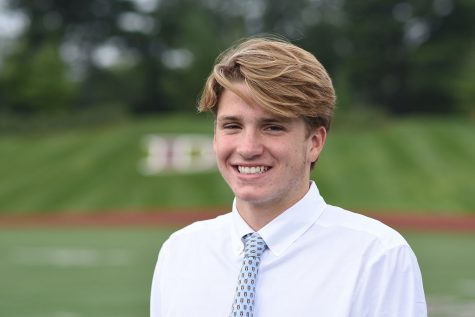 Jay Dolan, Editor-in-Chief
Favorite food:
Ice cream

Hobbies:
video games, water polo, growing own food

Favorite fast food place:
Five Guys

Never shower for the rest of your life or never brush your teeth?
Never shower