Get ready for another Christmas on Campus
Christmas on Campus will be held Dec. 1. Christmas on Campus is an event held on the 2nd floor of the school. The purpose of the event is to help less fortunate kids, aged 4-10, have a better Christmas. The event includes activities such as face painting, ornament decorating, movie watching and ice cream eating.
"The whole point of Christmas on Campus is fun," Student Body President Justin Reynolds said. "We get a ton of kids who otherwise would not get a great big Christmas, or maybe have a tough home life. We want to give them a day to leave all that behind and relax."
Students can help out by following the instructions Russo sent out a week ago. Spartans can help out by either helping decorate beforehand or by being a buddy. Every buddy is given a kid to be with for the day. Sophomores can gain service hours working as a buddy or as a decorator.
"You eat and play with the kids. We have guys from different rooms, like some will set up movie room others will set up a ice cream room," Reynolds said. "So kids have a lot of opportunities to help out."
Decorators will help set up the second floor to get ready for Christmas on Campus.
"We try to do our best to turn the 2nd floor of the school into a Christmas wonderland," Russo said. "What that specifically means is that each of 2nd floor rooms or almost all of them will have various activities for kids."
About the Writer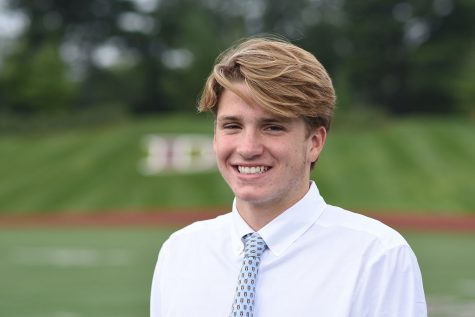 Jay Dolan, Editor-in-Chief
Favorite food:
Ice cream

Hobbies:
video games, water polo, growing own food

Favorite fast food place:
Five Guys

Never shower for the rest of your life or never brush your teeth?
Never shower