Football is ready for sectionals against Pattonville
Hang on for a minute...we're trying to find some more stories you might like.
After football team's 49-7 win over Ritenour High School, they are progressing into sectionals to play the Pattonville Pirates on today, Friday November 2. The team is currently 8-2 and has not had a positive record since the 2013-14 season. Although the football team has been adding up wins, the coaches are treating every game this season as the most important game.
"This year the guys are a lot closer. Whenever someone is doing something good, we let them know, when someone goes below our standard, we let them know," Senior Grant Stegman said. "We really want this bad and you can tell."
The football team is in a position they haven't been in for years.
"We haven't had an opportunity like this since I have been here," Senior Marquise Simmons said. "Getting the opportunity to play in front of our fans at this stage is what we have been waiting for for a long long time."

About the Writer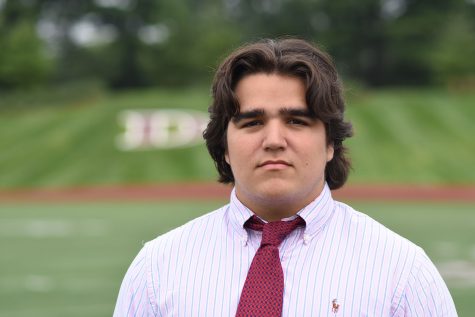 Gave Helm, Staff Writer
Favorite food:
Burgers


Hobbies:
Video games, sports, politics


Favorite fast food place:
Culver's


Never shower for the rest of your life...