Friday night lights at SLUH
Hang on for a minute...we're trying to find some more stories you might like.
The football team will be playing cross-town rival SLUH on Friday night. This  is the first MCC conference game of the year. The team is looking to win its first MCC game in 5 years.
"I look forward to be getting one last shot verus them," senior Nate Martens said. "We are hungry and looking for more and more."
The team has a chance to go 3-0 for the first time since the 2009-2010 season, where the Spartans finished 12-1.
"It feels really good, knowing where we have been the past few years," senior Joe Jansen said. "I think everyone is excited this week to potentially get our first MCC win in 5 years."
Coaches have been pushing hard this week, but treating it like any other week.
"The coaches are really on us with paying attention this week," junior Jordan Johnson said. "We have to be working hard and treat it like any other week."

About the Writer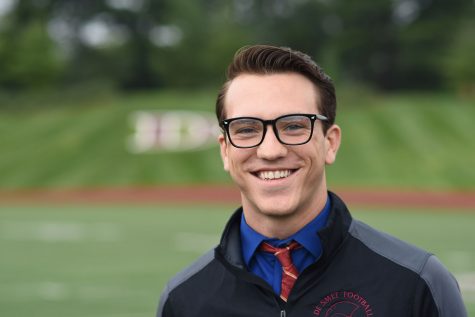 Grant Stegman, Design Editior
Favorite food:
Chicken


Hobbies:
Sports, music, hanging with friends


Favorite fast food place:
Qdoba


Never shower for the rest of your...