School takes part in Giving Tuesday
Hang on for a minute...we're trying to find some more stories you might like.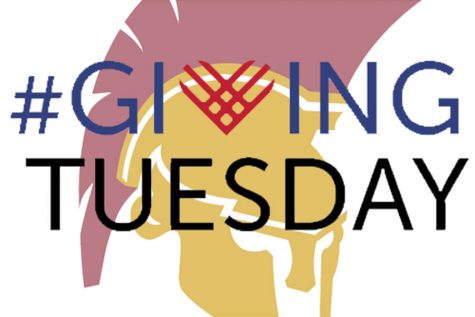 Black Friday and Cyber Monday were days for consumers to focus on themselves. Today, Giving Tuesday, breaks the trend and shifts the focus onto others. The school has been added into the giving pool hoping that the contributions will help it continue the Jesuit tradition of being men for and with others every day of the year.
"We're shifting now towards Christmas," Alumni Relations director Patrick Morris said. "It is one of those times when we need to pause and remember to give back."
This Giving Tuesday, the faculty came prepared to promote. In addition to the numerous posts on social media, they created videos of several faculty members talking about why they work at De Smet and the importance of giving back to the school.
"I have this dream that De Smet will go on and on forever. Without it, where would these boys be?" De Smet hall of famer Felicie Van de Reit said. "They might get the book education somewhere else, but I don't think they will get the spirit."
The majority of the donations will go towards the annual fund, assisting a quarter of the student body on financial aid.
"It's going towards the Spartans that are trying to get the same great experience that we had," Morris said. "That's what we try and do on a yearly basis, but today is the day where we try to toot that horn a little louder."
Morris hopes that many of the contributions will come from gratitude many have for the school and the work it does.
"What we ask is not for people to make giant donations today," Morris said. "We are asking people to say, 'you know what, I care about De Smet and what they did for me, or my son,' and I hope this can show it."