John Wick Chapter 4 brings a satisfying end to the legendary franchise
John Wick fans have come to know and love the long and frequent fight scenes that make the series stand out, and "John Wick: Chapter 4" does not stray away from that. This action movie will keep you on the very edge of your seat from the moment the first bullet is fired and will demand your undivided attention for the entire three hour duration.
"John Wick: Chapter 4" follows Wick, played by Keanu Reeves as he continues life on the run from the High Table. Chapter 3 also followed John on the run from the all powerful High Table, but this time John must evade some of the best hitmen around, including a familiar face. Another major difference between Chapter 4 and the rest of the franchise is that instead of simply running and fighting just to stay alive, John is fighting for his freedom and legacy.
The introduction of multiple new characters also adds another level of depth to the series beyond just constant fights to the death as the audience learns of the High Table's wrongdoings on others, not just John. You get to see that not every Hitman is working simply for a price, and some have no choice but to go after the famous John Wick.
Although flaws in "John Wick: Chapter 4" are hard to come by, I can see how the movie is definitely not for everyone. The movie is rated R. The constant violence and fighting could prove too repetitive and boring to some as John seemingly never gets a break. It is also absolutely necessary that viewers have seen the previous John Wick movies, and I would even recommend rewatching them soon before viewing Chapter 4.
"John Wick: Chapter 4" overall was a great movie and I can definitely see myself coming back in a few years to watch it again. John Wick is truly one of the greatest characters ever made and the final movie only cements his legacy into history.
4.5 Stars out of 5
About the Writer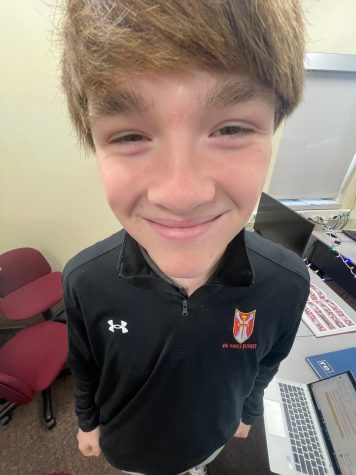 Drew Whitaker, News Editor
Lacrosse

Spartans for Heroes

Saints fan

Rockhurst '27