A new tradition
A look back into the 2018 football season.
A new tradition has been brought to De Smet's football team that fans haven't seen in previous seasons.
From the 2014-2015 season to the 2017-2018 season the team had a record of 5-35. This year the team had an improved record of 9-3.
The players bonded more this year than in years past. Outside of practice, instead of hanging out with friends in their own grade players would rather have team barbeques, studied together during study hall, hung out during activity period, and grew as friends in the weight room.
"When you start seeing people work for a common goal, you start to get to know them better," Head Coach Robert Steeples said. "Those relationships outside of practice carried over to the playing field, and it's awesome to see guys of all age groups hanging out with each other."
The team thought that leadership council meetings were needed to improve the overall mood of the team for that week. During their free time the team would schedule individual position meetings where they would watch film and study their match ups.
"I think the guys were a lot closer and we just had fun. The leadership on the team was what really took the team to where it was," senior Grant Stegman said. "De Smet football in the last couple of years never had a standard, we just played. Now because of everyone's leadership we have a standard. That's what made this team special."
When Steeples first came to the program he had a vision and planned to make that vision come to life. He knew it wouldn't happen immediately, and trusted the process.
"They hung on to that vision whether it was their peers doubting them, their parents, or even their own teammate," Steeples said. "They knew what was expected of them and any excuse for doing anything less than that they didn't accept."
The team follows the core principles of the acronym of "M.A.A.D. Men" which are mindset, action, accountability, and discipline. It acts as a reference for the type of character the team wants to develop.
"It's not just a cute hashtag each year, character will always be the most important thing that I think these players have," Steeples said. "These kids can serve as an example to adults like myself on just the inherent goodness of people."
About the Contributors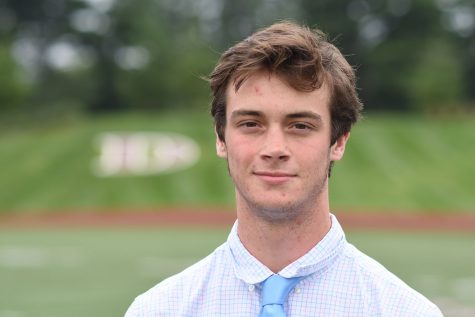 Nick Einig, Web Editior
Favorite food:
Hot wings


Hobbies:
Long boarding, snowboarding, and running


Favorite fast food place:
Canes


Never shower for the rest of your life or never brush your teeth?
Never shower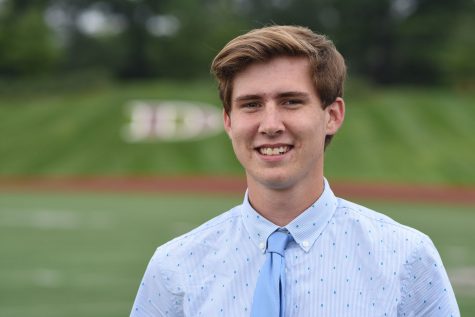 Brennan Dolnick, Editor-in-Chief
Favorite food:
Chicken and rice

Hobbies:
Golf, hanging with friends, watching sports, and video games

Favorite fast food place:
Taco Bell

Never shower for the rest of your life or never brush...