Varsity soccer prepares for the post season
It's soccer playoff time and districts start Monday, October 29th.
"I think we're going into playoff with a little more confidence," senior captain Matt Russo said. "This is a young team and compared to previous teams I think we like to have a little bit more fun, and that makes us special and because of that we can go all the way."
This year the team has a total number of 17 seniors with a record of 16-3-2 with one game left before districts.
"We're a huge family," senior captain Josh Lindell said. "From the start of the season till now we've been one and we have nothing stopping us."
The team has been preparing for districts all season with captain meetings every Monday, talking to players individually, and coaches help lead the captains in the right direction.
"The regular season is just a warm-up," Head Coach Josh Klein said. "So we have been experimenting with tactics and attacking patterns to see who we can count on the most when that district game starts."
Klein has lead the Spartans to a 2nd place state finish in 2015 and hopes to earn 1st place this year.
"What it comes down to is the eleven guys on the field," Klein said. "We have seniors, veteran players, who are completely bought in and have been, and that's the real difference."
The team has a total of five Missouri Class 3 State Championships: 1991, 1993, 1995, 1997, and 2011.
"This is really important and special to us," Russo said. "I would say to come and support us because we're having a great season, and I think we're gonna have a great postseason as well, so come and support the boys."
About the Writer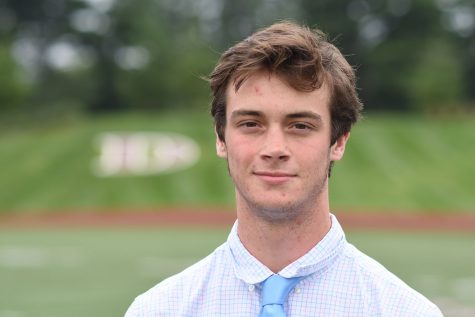 Nick Einig, Web Editior
Favorite food:
Hot wings


Hobbies:
Long boarding, snowboarding, and running


Favorite fast food place:
Canes


Never shower for the rest of your life or never brush your teeth?
Never shower