Game Review: Marvel's Spider-Man
Hang on for a minute...we're trying to find some more stories you might like.
Spider-Man is out and it lives up to the hype. Insomniac Games latest installation of Spider-Man came out on September 7, and it is their most passionate project to date. Unlike the past Spider-Man games, it is only playable on PS4.
Spider-Man is now 23 years old and still living in New York City. You also get to play as Peter Parker when he's not Spider-Man. When he is not web-slinging, Peter Parker is a scientist and all of his enemies are locked up. As Spider-Man loses time to be Peter Parker, his world's both collide, adding a fresh twist to the series.
Spider-Man is already a seven-year-veteran, so when you jump into the game you are literally falling out of the sky, followed by fighting goons. Insomniac nailed it on Spider-Man's movement. The last time fans felt like Spider-Man was on Spider-Man 2, 2002. His movement is fluid, easy to control, and visually pleasing. A new feature is the skill tree. Your options to upgrade under the skill tree includes: Innovator, Defender, and Web Slinger. This Spider-Man has the most gadgets and the most suit options. The graphics are fantastic and it truly captivates New York City.
"
The graphics, gameplay, story, movement, and immersion of it are spot-on."
The story of this Spider-Man has a variety of scenes including scenes as Peter Parker. One mechanic that had seemed a little silly is how the day/night cycle only followed story missions. The reason it worked was because the story missions seamlessly came one after another.
Spider-Man PS4 is loaded with Pros. The graphics, gameplay, story, movement, and immersion of it are spot-on. The con is that this game is exclusively for PS4. The default version of Marvel's Spider-Man is $59.99. ESRB rating is rated T. This game gets a 9/10.

About the Writer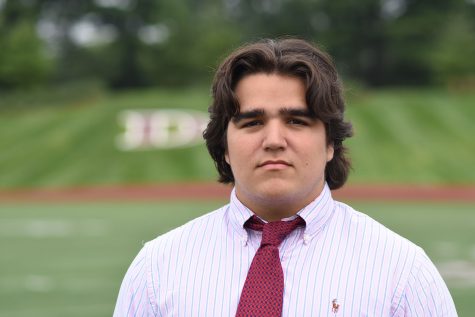 Gave Helm, Staff Writer
Favorite food:
Burgers


Hobbies:
Video games, sports, politics


Favorite fast food place:
Culver's


Never shower for the rest of your life...