Meme Machine
Senior runs Instagram page with more than 20,000 followers
Hang on for a minute...we're trying to find some more stories you might like.
After hearing a joke from a game called Civilization V, senior Teddy Dubuque decided to create a Dutch meme page. The joke was originally a comic format called Polandball, which pokes fun at different countries, and Dubuque was very intrigued by it.
Dubuque has a meme page on Instagram called "Netherlands.ball" that features jokes about the country of the Netherlands and its neighbors. The page was created in 2015 and it has garnered a lot of attention. He originally created the account as a joke, but Dubuque eventually wanted to take it seriously as time went on.
"I saw other people had accounts and I thought it would be fun to meet new people who thought this was funny like I did," Dubuque said. "I did not take it too seriously as first, but as time went on I really took it to make a real and functioning page."
The meme account has gotten approximately 21,600 followers on Instagram and is continuing to grow as time goes on.
"I did not think I could get as many followers as I did," Dubuque said."I remember being excited about getting 100, 200, 500, etc. followers only imagining reaching the 21,600 followers that I have now."
Dubuque's meme page has been a fun experience for him but it has also taught him some things as well.
"At first it really exposed me more to what is currently happening in the world," Dubuque said, "and more about other countries history and cultures I did not previously know. Poland for example is a big one. I have met people from the US, Canada, Europe, Indonesia and even one who claims to be North Korean, but I think he is Chinese."
Dubuque expects his Dutch meme page on Instagram to get bigger and bigger as time goes on.
"Although it is not growing incredibly fast," Dubuque said, "at least there are new people coming to enjoy my posts from wherever they may be."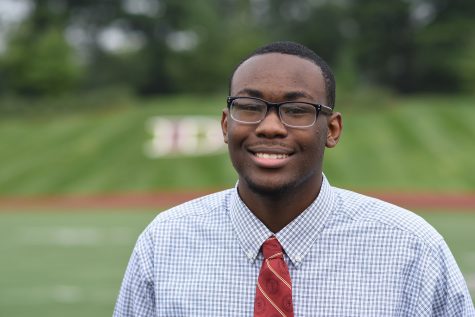 Chris Bateman, Staff Writer
Favorite food:
Pizza


Hobbies:
Reading, video games, hanging out with friends, and running


Favorite fast food place:
Taco Bell


Never shower...