The Walking Dead season 8 premiere review
Hang on for a minute...we're trying to find some more stories you might like.
The Walking Dead has finally returned with it's 100th episode and season 8 premiere and the war between Negan and the Saviors vs. Rick and the Survivors has started.
In the season premiere we see Rick address the survivors by telling them that they have one objective which is to kill Negan. They all came together and started to fight back against the Saviors by fighting and pushing towards their hideout. They eventually arrive at the Saviors hideout and basically warn Negan that they are ready to fight and show him by leading a horde of zombies to the hideout.
It was good episode to start the season but there were some things that were a little different from past years. The Walking Dead usually starts a season with answering the cliffhanger of the previous season's finale, but this episode did that and a little more. Like in last season's premiere it continues from where it left off; but not exactly. It showed a scene that didn't necessarily go with last season's plot and is completely different from everything else in the episode. Also there's a new character that comes up in the episode that might appear again and impact the Survivors in some way.
Season 8 is off to a good start and I hope by the end of this season they get their revenge on the Saviors.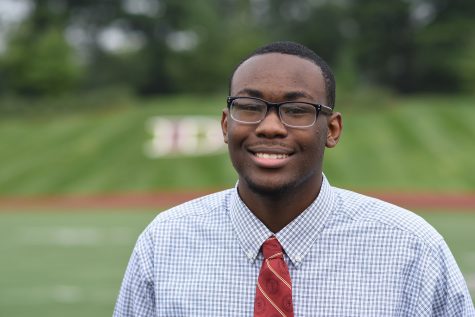 Chris Bateman, Staff Writer
Favorite food:
Pizza


Hobbies:
Reading, video games, hanging out with friends, and running


Favorite fast food place:
Taco Bell


Never shower...