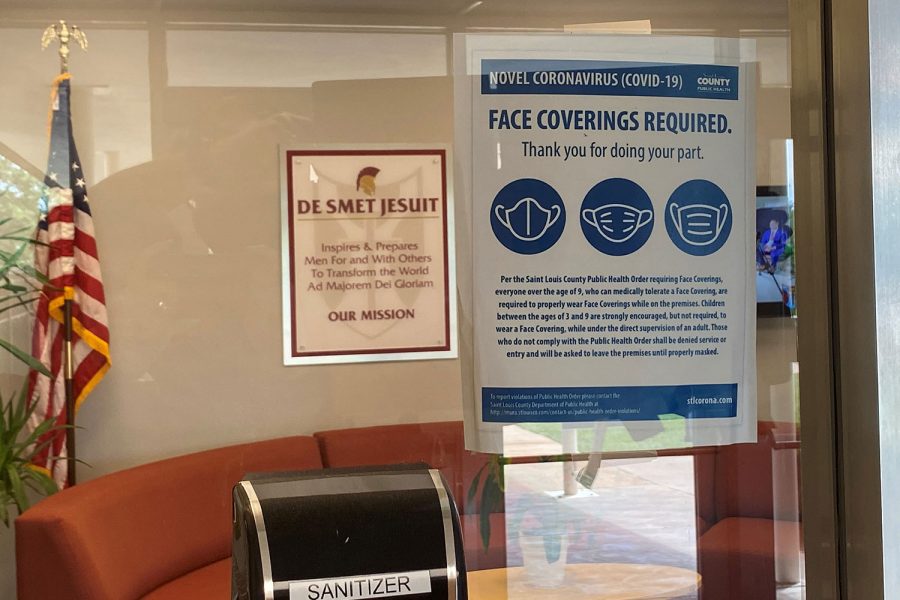 Donovan Hughes
All members of De Smet Jesuit are now able to receive the COVID vaccine. Since May 12 anyone above the age of 12 can now receive the Pfizer vaccine after the FDA ruled it safe for use for those ages, but how that will affect De Smet is unknown.
"Even with the vaccine it's difficult to predict," Assistant Principal Christopher Williams said. "With it being a few months away we will hear a lot more with restrictions being taken away from other places."
Even with the newest CDC guidelines saying that fully vaccinated people can go maskless, De Smet is still beholden to the county to set their guidelines.
"It's a possibility that we could allow fully vaccinated students to go maskless," Mr. Williams said. "But since everyone above the age of 12 just now can receive the vaccine it is a small percentage."
With fear about the vaccine, people have avoided getting it. Others can't find them where they live or just don't know where to get them.
"You can find them everywhere CVS, Walgreens, and any drugstores," School Nurse Molly Devereux said. "If you are worried or anxious about getting the vaccine just think about it as any other shot that you have had."