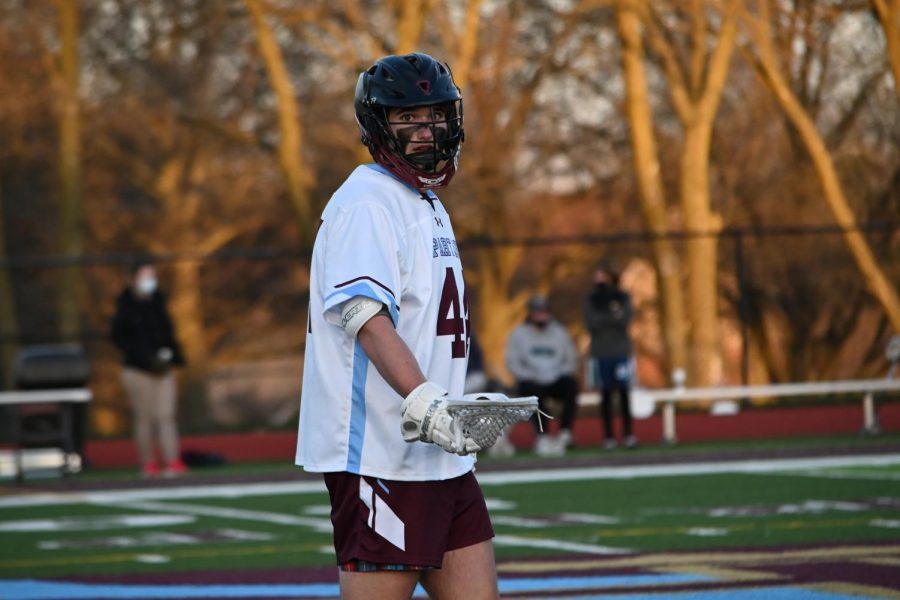 Bailey Mathews
Seeing the game from a young age, he wished he could be right where the players were. Under the floodlights, sweating bullets, and playing the sport they love. Little did he know, he'd be the leader of a team that is near to his heart.
Next year, Ruder will be playing lacrosse at the collegiate level at St. John Fisher College in Rochester, New York.
"The amount of hours it takes to get to the NCAA or collegiate level is a lot," Ruder said. "It felt so exciting and rewarding when I signed and to be able to actually see that work pay off was really awesome."
Ruder began playing lacrosse in fifth grade, as he was interested in the sport because of his cousins and father playing at a high level.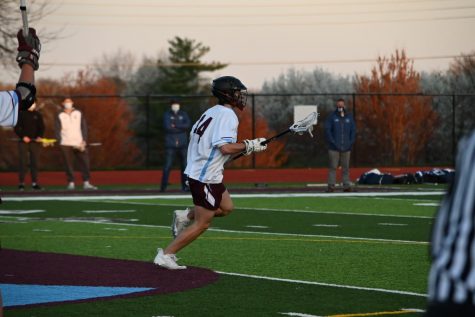 "As I was growing up, my dad and cousins made it sound so cool all the time," Ruder said. "It kept building up to the point where I said to myself, 'That's something I want to do.'
Ruder has been named the captain of the lacrosse team for the second consecutive season.
"Even if you get it the year before, it's a huge honor to be the captain for this program," Ruder said. "To have the chance to be a leader for younger guys is really cool in my mind and is an awesome opportunity to put into action all the things I say."
Head Lacrosse Coach Joe Douglas named Nolan Ruder captain based on his performance as an underclassmen for the lacrosse program all the way up until now.
"Nolan is the backbone of our defense," Coach Douglas said. "His greatest contribution is how he directs other players on the field and helps to organize our defense which takes a little of the load off of other players."
Teammates George Lane and Connor Clancy are also captains along with Ruder for their senior seasons with the lacrosse program.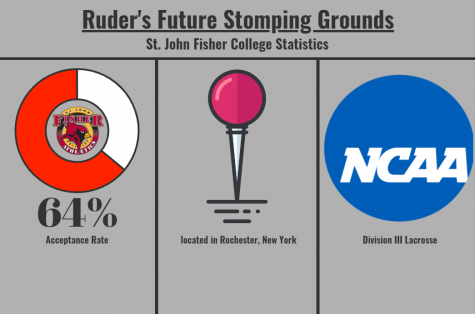 "Nolan is a prime example of a guy I'd want leading a team," Lane said. "He pushes guys hard in practice, which then translates to games and I'm so excited that he's playing at the college level next year."
Ruder's top goal this year is to earn the program's 'Number 40' which honors the late lacrosse head coach, Mike Sennett, who wore the number when he played lacrosse at Notre Dame. Each season, the number is only given to the team's hardest worker.
"To earn the program's highest honor would be so cool to me," Ruder said. "Wearing that number in memory of Coach Sennett and being seen by my coaches as a hard worker who pushes others to be better would be a humbling experience."