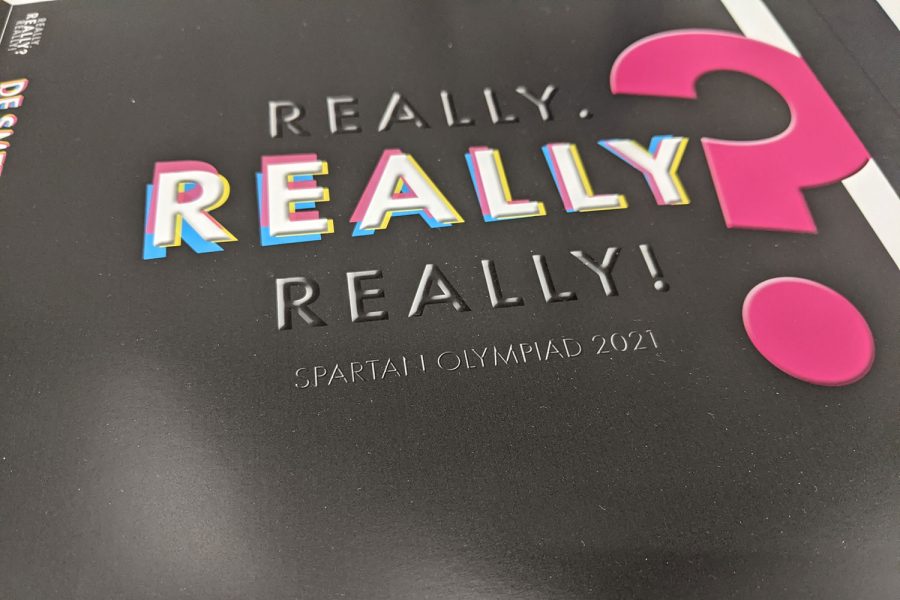 The following students have either purchased or earned a 2021 yearbook as of May 10, 2021. If you have any questions or concerns about this list, please contact publications adviser Kevin Berns at [email protected]
If you are not on this list but would like to purchase a yearbook, the deadline has passed. You can still try. The price is $55. Go to www.yearbookordercenter.com with our school code: 8670.
If the order center is closed, we will order a few extra books. You can bring a check for $55 made out to De Smet Jesuit High School to Mr. Berns in room 214.
Last Name
First Name
Grade
Abegg
Harris
11
Abel
Nicholas
11
Adams
Rahmad
12
Alexander
Ben
9
Altomari
Elliott
10
Alu
Dominic
10
Ames
Blake
11
Ammons
Jack
9
Andaloro
Vincent
12
Anderson
Christopher
11
Anderson
Benjamin
10
Anello
Cole
9
Angers
Matthew
10
Appel
Michael
12
Argetsinger
Jack
9
Argetsinger
Quinn
10
Barish
Grant
11
Barnes
Blake
9
Barreca
Charles
10
Barringhaus
Joe
9
Bauer
Raymond
11
Baumgartner
Max
11
Bax
Michael
9
Bax
Ryan
10
Baylark
Deandre
9
Beason
Christopher
11
Beaudoin
Louis
11
Bednarek
Jack
11
Beinke
Andrew
10
Bena
Connor
9
Bene
Marc
9
Bentley
Alexander
9
Bessire
Brian
9
Bickel
Owen
9
Biondo
Vito
11
Blackburn
Reynolds
10
Blankemeyer
William
10
Bloeser
Colin
11
Bochantin
Ethan
12
Bomstad
Gavin
11
Bookout
Jacob
11
Boone
Charles
12
Boone
Henry
12
Bosche
Jacob
10
Brady
John
10
Breuer
David
10
Brien
Charles
9
Brinckwirth
Henry
9
Brown
Harrison
11
Brueggestrass
Peter
11
Brunette
Brendan
11
Brunts
Colin
11
Brunts
Matthew
9
Brusatti
Gianni
11
Bryson
Elijah
10
Bumbera
Seth
10
Burjoski
Adam
9
Burke
Nicholas
11
Burke
Brady
12
Burkemper
Owen
11
Burns
Brendan
10
Burns
Luke
10
Busalachi
Dominic
10
Butler
Samuel
10
Butler
Brendan
12
Buzzetta
Benedetto
12
Buzzetta
Pauli
9
Bytnar
Paul
12
Camden
Nicholas
12
Capellupo
Jacob
12
Cappello
Luca
9
Cardwell
Samuel
10
Carmody
Joseph
10
Carpio
Kenneth
9
Chamberlin
Clark
9
Chapman
Sean
9
Chastonay
Michael
9
Cheney
Henry
11
Chickering
Nolan
10
Clancy
Connor
12
Clever
Joseph
10
Cline
Jackson
9
Coleman
Jordan
11
Collins
Luke
9
Concannon
Robert
11
Conti
Anthony
10
Costello
Rhys
12
Cotton
Henry
10
Croghan
John
9
Cross
Andrew
11
Crosswhite
Kyle
9
Cunningham
Joshua
10
Curl
Jacob
11
Cushing
Keegan
10
Cutler
Michael
12
Daniel
Joseph
10
Davis
Benjamin
12
Davis
Marlou
9
Dawson
Jack
10
Del Pietro
Nico
12
Deneault
Thomas
12
Depke
Joseph
10
Dietz
Julian
11
Dolan
Michael
12
Donaldson
Harlan
12
Dowell
Daniel
10
Duenwald
James
11
Duff
Justin
10
Duffy
Samuel
9
Dunbar
Caleb
11
Edson
Logan
9
Edwards
Carter
12
Edwards
Carter
12
Eigelberger
Conall
11
Emmenegger
Robert
12
Erker
August
11
Erker
Charles
9
Erker
Rocco
12
Erusha
Cole
10
Evans
Jonah
11
Evans
William
10
Evjen
Kalle
10
Fahland
Jacob
11
Fales
Daniel
10
Fales
Jonathan
12
Felkel
Alexander
12
Ferber
Paul
10
Ferbet
Charles
12
Fiordelisi
Leo
12
Fiordelisi
Salvatore
9
Fitzgerald
Connor
10
Flanagan
Seamus
11
Flavin
Ryan
12
Ford
Nicholas
11
Fowlkes
Grant
9
Franco
Santiago
10
Freeman
Caden
9
Freund
Andrew
12
Gabriele
Vincenzo
12
Gaffney
Quinn
9
Gamma
Jack
12
Gardner
Donovan
9
Gassama
Sekou
12
Gerhart
Konrad
11
Gewinner
Kyle
12
Gibbons
Gianni
10
Gibson
Cameron
12
Gissy
Jack
9
Glarner
Nicholas
10
Gloriod
William
10
Goga
Griffin
9
Golomski
Carson
10
Granquist
Kyle
11
Grasmick
Gavin
10
Grassi
Andrew
11
Gray
Christian
10
Greiner
William
12
Gresham
Evan
10
Grever
Benjamin
10
Griesemer
William
12
Griess
Charles
11
Griffin
Deveion
12
Grisham
Daniel
10
Grothoff
Cole
11
Gruendler
Zachary
10
Hahs
Jesse
11
Hale
Nicholas
12
Hale
Thomas
10
Hanneken
Blake
11
Hanson
Jacob
9
Hanson
William
12
Hanzlik
Chuck
10
Harszy
Andrew
9
Harszy
Austin
9
Harszy
Austin
9
Harszy
Andrew
9
Harter
Brendan
12
Hartrich
Joseph
12
Hashbarger
Thomas
11
Heady
Grayson
10
Heit
Jackson
10
Helling
Sebastian
9
Helvey
Reed
11
Hemmen
Cole
12
Hentges
Peter
11
Hess
Louis
12
Hill
Jack
9
Hilton
John
12
Hines
Nathan
10
Hinkelman
Jacob
9
Hodge
Matthew
9
Hogan
William
10
Hollman
Drew
12
Holmes
Creighton
12
Hood
Joseph
12
Hornsey
Alexander
11
Huber
Matthew
12
Hubert
Christopher
10
Hubert
Nicholas
12
Huggins
Alexander
12
Huggins
William
10
Hughes
Donovan
11
Hughes
Ryan
12
Hughes
Dominic
10
Humphrey
Dallas
9
Igou
Charles
9
Igou
John
11
Igou
Joseph
9
Insco
Andrew
12
Irby
Logan
12
Jeffries
Kevin
12
Jones
Cameron
9
Jones
John
12
Jung
Ryan
9
Kaminski
Roman
9
Karraker
Jacob
12
Keita
Yaya
12
Keith
Ryan
10
Kelly
Sebastian
12
Kelpe
Davis
12
Kennedy
Justin
12
Keuss
Justin
12
Key
Caleb
11
Kilbreath
Austin
11
Kinealy
Benjamin
10
King
Harris
11
King
Colton
12
Kirby
Nathaniel
9
Kirisits
Matthew
12
Klein
Christian
12
Koenig
Luke
9
Kohm
Matthew
12
Konieczny
Justin
12
Korte
Kevin
12
Kramer
Nicholas
10
Krejci
Andrew
10
Kriegshauser
Adam
11
Kuntz
Andrew
10
LaBonte
Graham
9
LaFata
Vito
12
Lane
George
12
Lasek
Gabriel
11
Leatherberry
DeShawn
11
Lee
Daniel
9
Leimkuehler
Jack
12
Leinauer
John
10
Lewis
Landon
9
Lewis
James
11
Licari
Matthew
12
Lindsey
Heath
10
Little
Aaron
12
Lorimier
Jacob
11
Loughman
Tyler
11
Lovette
Brennan
11
Luning
Drew
9
Madigan
Aidan
10
Madigan
Michael
10
Madison
Connor
10
Maher
Matthew
12
Mank
Cavan
12
Mansfield
Daniel
9
Mansfield
William
12
Manuel
John
11
Marcallini
Frank
10
Marcione
Seth
11
Marsh
Peter
11
Martin
Henry
9
Martin
John
12
Martin
William
12
Martinez
Drew
9
Massey
Trent
10
Mathews
Bailey
11
Mathews
Charles
12
McCook
Jack
12
McEvoy
Jake
12
McFadden
Patrick
10
McIlwaine
Aiden
9
McLaughlin
Andrew
9
McMahon
Cade
10
McMurtrie
Owen
9
Medley
Joseph
9
Melton
Lucas
11
Mercurio
Anthony
9
Mersmann
Mark
12
Meyers
Nathan
9
Michael
Colton
10
Middleton
Allen
10
Minkiewicz
Maxwell
12
Miromonti
Jack
12
Miromonti
Michael
10
Misuraca
Nicholas
11
Mitchell
Carson
9
Moffatt
Charles
10
Molen
Daniel
11
Monschein
Matthew
9
Monschein
Ty
11
Montellano
Nicholas
10
Moore
Dylan
9
Moore
Toby
11
Morrell
Cameron
9
Morrissey
Andrew
12
Mosquera
Alexander
12
Mosquera
Joseph
12
Mueller
Benjamin
12
Munwiller
Maximus
12
Murphy
Elliott
10
Nardini
Harry
12
Neidenbach
Jackson
12
Nichols
Oliver
9
Niebruegge
Benjamin
10
Niebruegge
Connor
12
Nieters
Gavin
11
Nieters
David
10
Nigh
Myles
9
Noonan
John
12
Noonan
Matthew
10
O'Leary
Jack
9
O'Shea
Braden
12
O'Shea
Kyle
12
O'Shea
Thomas
11
Orf
Grant
9
Origliasso
Patrick
10
Orr
Evan
9
Orr
Michael
12
Osdieck
Collin
9
Paddock
Kyler
11
Pardo
Nolan
12
Parker
Denver
12
Pattison
Bryce
11
Perales
Mateo
9
Peugnet
Luis
11
Pezold
Kyle
11
Pina
Kevin
9
Pitcavage
Gregory
9
Plunkett
Quinn
10
Pohl
Connor
12
Porter
Theodore
9
Potts
Landon
10
Powers
Timothy
10
Powers
Timothy
10
Price
Charles
12
Proost
Evan
10
Quinn
Colby
9
Quinn
Ian
12
Raga
Andrew
9
Rasmussen
Nolan
11
Rasure
William
11
Rawlings
Nicholas
12
Rebore
Ronald
9
Redmond
Thomas
12
Reed
Jake
10
Reeder
Henry
12
Reichert
Beau
11
Right
Henry
12
Ringland III
James
12
Risley
Liam
11
Rivolta
Alexander
9
Roach
Jayden
9
Rockafellow
Max
12
Rodgers
Noah
11
Rolwes
Evan
9
Rooney
Cullen
12
Rooney
Cullen
12
Roschke
Justin
11
Ross
Daniel
9
Ross
Matthew
12
Rothermich
Luke
11
Rubis
Peter
12
Ruder
Nolan
12
Ruder
Nolan
12
Rumping
Bradley
12
Russell
AJ
9
Salthouse
Nicholas
10
Salvati
Oliver
11
Sanborn
Keka
10
Sasfai
Jacob
12
Sauer
Gabriel
9
Sauter
Mason
10
Scally
Patrick
9
Schaeffer
Tyler
10
Schiller
William
10
Schlueter
Blake
9
Schmidt
Brady
11
Schmidt
Jacob
10
Schneiderman
Jacob
10
Schneier
Mason
10
Schoen
Brandon
10
Schulze
Matthew
11
Schuster
Thomas
12
Schweppe
Charles
12
Selkirk
Ethan
11
Shaughnessy
John
10
Shumate
Charlie
9
Shupe
Ethan
9
Signaigo
Harry
12
Simon
Quinn
10
Sindelar
Kyle
10
Skiljan
Christopher
11
Skornia
Blake
11
Skornia
Mason
9
Smith
Carson
9
Smith
Evan
10
Smith
Andrew
9
Sorice
Ryan
11
Sorice
Patrick
9
Sorrell
James
10
Spencer
Slayton
10
Stagner
Jonathan
9
Stanley
John
10
Stockmann
Kyle
12
Strahlendorf
Ian
10
Struckhoff
Richard
9
Stump
Robert
9
Sullivan
Brian
10
Sullivan
Connor
10
Swallow
Daniel
9
Switzer
Samuel
11
Talken
Gabriel
11
Taylor
Grant
9
Testa
Leonardo
11
Trembath
Dillon
12
Trousdale
Charlie
10
Ulman
Jack
10
Vacca
Frank
11
Vahl
Carson
9
Veach
Andrew
12
Veluz
Zachary
10
Venneman
Jack
12
Verhulst
Andrew
9
Vigna
Gianni
9
Voelker
Ryan
11
Vogt
Thomas
9
Wade
Connor
11
Wahl
Brennan
9
Waller
August
11
Walters
Jack
12
Walters
Luke
10
Ward
Miles
9
Watkins
Jonah
11
Weber
Thomas
12
Wehmueller
Ethan
9
Weishaar
Daniel
12
Weishaar
Liam
12
Weishaar
Ethan
10
Wen
Logan
11
Werner
Austin
9
Wessels
William
9
Wetter
Jason
10
White
Damarion
9
Wilcox
Asher
9
Williams
Joshua
11
Wilson
Shane
10
Winkelmann
Jacob
9
Winter
Nicholas
12
Wirth
Nathan
11
Woodley
Tyron
11
Woods
Sean
12
Wunderlich
Michael
9
York
Austin
11
York
Austin
11
Zak
Nicholas
12
Zang
Matthew
9
Zeigler
Joseph
10
Ziegler
Ryan
12
Zimmermann
Alex
10
Zippay
James
11
Zippay
Tyler
9