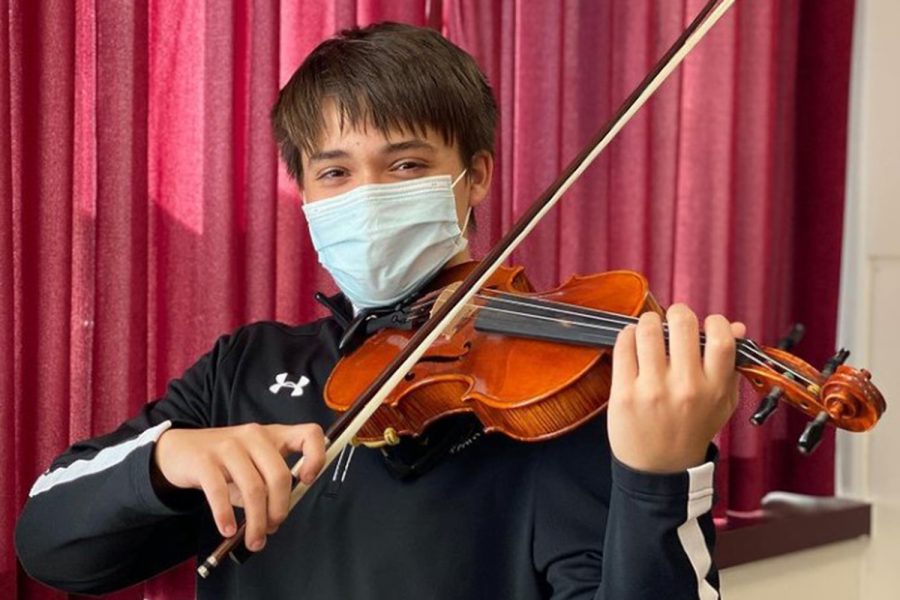 A violinist who traveled throughout Europe, played in a mariachi band, and played in an orchestra. Emmett Concannon is someone who has done all of these things and more.
"When I made it to 8th chair violin it felt good," Concannon said. "The next thing I'm trying to work for is to make it to Saint Louis Symphony Orchestra."
With 56 positions, he beat out more than 500 other people who auditioned for the Metro 8 District Orchestra. He and 27 other violinists were chosen. A selection is supposed to signify that the person who was accepted has a path to larger establishments and awards.
"It is a great distinction to be chosen in the entire St. Louis area to be put in this orchestra," Instrumental Music teacher Nick Moramarco said. "The next step for him is to audition for the all-state band and that band is formed from all the district orchestra from all across all the districts in Missouri and that's about 9 districts."
Emmett started playing the violin when he was 6 and stuck with it and his love for the violin didn't come instantly. To stay at the level of performance needed to be in the 8th districts Emmett practices 2-3 hours per week along with performing with a mariachi band and being in his band classes at school.
"At first my mom wanted me to play an instrument, and before the violin, I played the piano but I didn't like it," Concannon said. "I wanted to play an instrument and become a musician. Plus, the violin seemed like a fun instrument for me at the time."
During the summer of 2018 the Missouri Ambassadors of Music visited Europe, Emmett was with them and in 2019 he took a jazz course at Interlochen School but this won't stop him from going for even bigger goals.
"The next thing I'm working towards is becoming a part of the Saint Louis Youth Symphony Orchestra," Concannon said. "After that, I'm going to work towards becoming a part of the Honor State Orchestra."