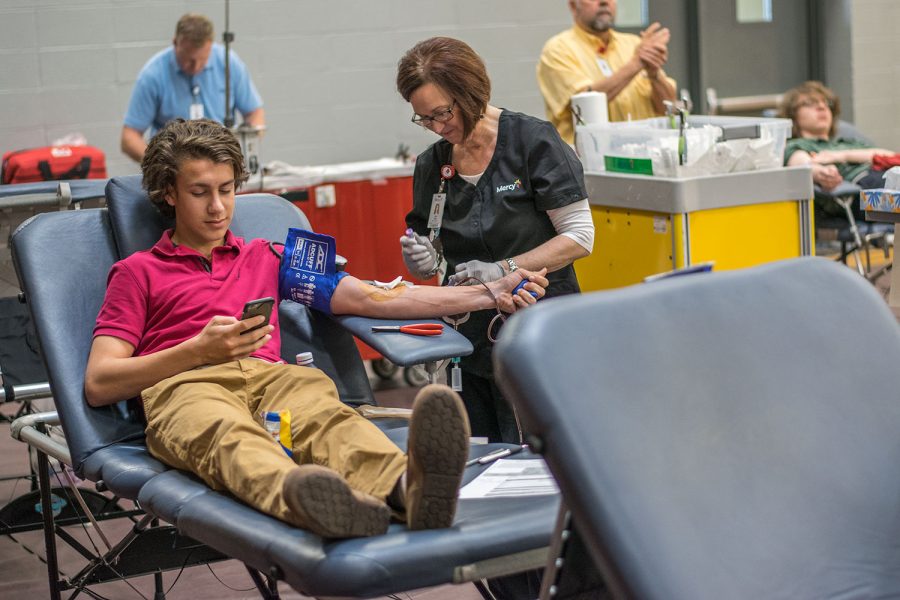 Colin Donovan '19
Freshman Stugo will host a Mercy Hospital blood drive on Nov. 9 from 9am-2pm in the gym. All students, faculty, and staff are encouraged to donate blood.
"As a school we've always said we create men for and with others and we do that through our academics and through teaching leadership and what not," Director of Student Activities Michael Russo said. "This is probably a very real world way that we can encourage our guys and expose them to ways they can make a difference for other people."
According to Mercy Hospital once the blood is collected it will go to their locations to be used for people on life support.
"It pretty much stays within the St. Louis area," Russo said. "We decided that we liked the idea of St. Louis kids helping people in St. Louis."
To give blood, the donor must be at least 16 years old and have an ID on the day of the drive. Students can sign up either from an email that will be sent out from Russo or at lunch this week.
"It's a very immediate response to God's call to help other people," Russo said. "I love Blood Drive Day, and they are changing lives."
According to Mercy Hospital, your donation will help trauma patients, cancer patients, new moms or other patients fighting any number of illnesses
"Mercy always says one donation can save three lives. That's pretty cool," Russo said. "So if we can get 100 people to donate we can potentially save 300 lives."
It takes about 10 minutes for your actual blood donation. The start to finish time, signing in, screening, donation, and snack, takes about an hour.
"The vast majority of the donations are students," Russo said. "Teachers are also allowed to donate and mom and dads are always welcome to come in and they don't need an appointment."
The fall blood drive is one of two blood drives this school year.
"There is no way to know when anyone would need a blood transfusion. In a car accident, a tremendous amount of trauma, that literally taking a few minutes out of our day can save people lives," Russo said. "I'm not sure there is any other greater calling in life to saves people's lives."