Spotify Wrapped reveals the cocoon listeners have yet to leave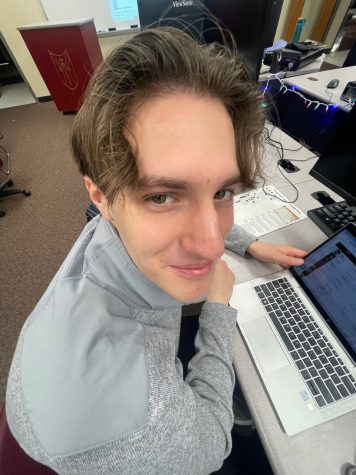 More stories from Colby Quinn
On November 31st, Spotify's Wrapped was released to subscribers of the streaming service. As magical as running down the stairs on Christmas morning to see the reveal of "what's under the tree," Spotify Wrapped is a culmination of a year's hard work. 
Spotify uses listening data compiled between January 1st and October 31st to present a subscriber's most frequently streamed artists, songs, and genres, as well as their "listening archetype" and minutes listened. Spotify's addition of the "listening personality" to this year's Wrapped uses data tracking to personify and analyze the listener's taste in music. Each year, Spotify's data tracking advances, and Wrapped improves content and creativity. Yet, despite these advances in technology, the listener's taste falls behind.
Drake, Ye, Coldplay, 21 Savage, Taylor Swift,  Kendrick Lamar, Kid Cudi, The Weeknd. In a group of ten Spotify users, the majority will consistently have one of these artists represented in a "most listened" category. This isn't a witch hunt against popular artists, who are extremely talented and popular for all the right reasons. However, Spotify's algorithm keeps the listener in their shell. Listening habits, content preferences, and collaborative filtering all work hand-in-hand and recommend songs perfectly similar to the listener's preference.
This is the unfortunate conundrum listeners face, as listening to new music is easy and incredibly good for the brain, yet we lack the motivation to explore what's out there. Considering the previous methods of listening, vinyl which needed a record player, cassettes required a deck, CD's a CD player, and mp3 files needed to be purchased or otherwise acquired and downloaded; streaming is the easiest method of musical indulgence the world has seen. The exploration of music nourishes the brain, it's a healthy outlet when struggling with mental health, it encourages creativity. "New music listening activates areas of the brain from root to tip, from early auditory processing centers to the outer reaches of our cortex," lecturer and researcher in music psychology, Victoria Williamson, said. "Creating memories with new music across our lifespan also provides the potential to add to our music memory bank." (via Huffington Post) Music helps us understand ourselves, each other, and our world. 
So if your Spotify Wrapped is largely unchanged artistically and generically from the year prior, get out there. Music makes us comfortable, but we must thread the line of comfortability and complacency. Every day, listen to a new album, forty minutes is all it takes. I encourage the usage of the website Rate Your Music to further enhance your musical knowledge. Indulging in art, especially new art, is essential to expressing your creative strengths. Spotify Wrapped is a terrific in depth look of the listeners music, but is just as much a nudging to advance further, to fly out of one's cocoon.
About the Contributor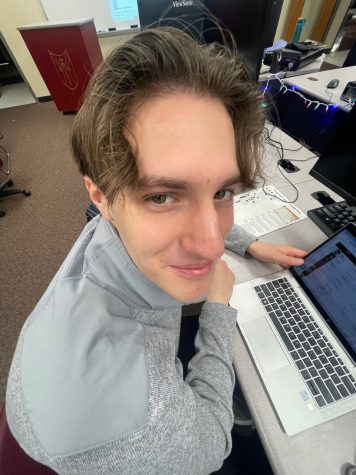 Colby Quinn, Features Editor